Biotech

Software
Development Services

Serokell leads biotechnology companies to ground-breaking discoveries with the help of machine learning, data analysis, and advanced biotech software.

Contact us
Services for pharma and biotech companies
Companies working with biological data are on the verge of transformation. Because of high competition, we see them adopt technologies like machine learning and cloud computing.
With our assistance, companies can systemize their processes, improve how they handle data, and significantly improve business efficiency.
We partner with BIOCAD, an international biotech company that works on full-cycle pharmaceutical manufacturing, starting from initial molecule search to mass production. Our partnership helps us deliver solutions that take into mind the necessities of modern, large-scale biotech companies.
Custom
biotech software

solutions

Serokell lab experts and software engineers can enhance your team's biotech expertise by combining it with machine learning and cloud computing solutions. We'll consult with your team and create custom, industrial-grade software perfectly adapted to your research process.
Local R&D solutions
Facilitate your laboratory work with a customized software system that supports your R&D workflow and decreases daily routine paperwork. Our services include digital cloud transformation, large-scale bespoke data analysis solutions, biotech DevOps implementation and consulting, and project management.
Enterprise biotechnology applications
Serokell develops high-tech solutions for pharmaceutical, biotechnology, and biotech companies such as management systems, billing software, decentralized platforms and applications, long-term care apps. We'll help you deliver new breakthroughs for the clients that need them.
Biotech cloud
Improve your collaboration processes with sophisticated biotech cloud solutions that enable researchers to store, analyze, and share experiment data and manage access to it across multiple devices.
Biotech data management

software

For years, we have been developing efficient strategies to parse, structure, and analyze multidimensional data and help companies act on their scientific and clinical intelligence.
Laboratory information management software (LIMS)
We develop scalable cloud-based laboratory maintenance solutions with encrypted communication support and user-friendly interactive dashboards: everything to provide you with visually-enhanced, multidimensional space to manage samples, test results, and associated data.
Electronic laboratory notebook systems
Store and manage your lab experiments in a collaborative environment that is both secure and accessible to the people in your lab. We create solutions that complement typical paper notebooks, hybrid (paper/electronic) notebooks, as well as software for paperless labs.
Scientific data management (SDM)
Our custom SDMs are centralized systems for laboratory scientists who want to speed up the lab's workflow and optimize staff cooperation. It can handle unstructured data from LIMS/ELN and facilitate discoveries and clinical research by applying ML algorithms.
Clinical trial management systems
The Serokell team has plenty of experience in building standardized and tailor-made infrastructures with a custom topology. Our expertise lets us create unique clinical trial management software to visualize operational data and facilitate interactive data analysis.
Sample management software
We can develop a program that will enable you to track samples easily, manage laboratory workflows, and unify your sample storage procedures.
Book a free consultation with our experts
Contact us
Benefits

of biotech software

Easily queryable databases

Automatic anomaly reporting

Integrated statistical analysis

Innovations with the help of AI

Data accessibility and portability
Unique skills

that we provide

With our bioinformatics expertise, we will fit right into any biotech company focused on areas like genomic or amino acid analysis through computational techniques.

Mathematical computation and analysis

We deliver cutting-edge analytics software development services to make biotech companies more efficient at information analysis. These systems can be integrated with your lab software and aid with reporting, analyzing, and sharing the results with your colleagues and clients.

Artificial intelligence and machine learning

AI-powered systems that we develop at our lab together with the ITMO university facilitate more precise recognition and clustering of entities and situations for things like medical diagnosis.

Functional programming helps us to build secure applications and software systems. We use Haskell and other cutting-edge programming languages to do complex calculations, build large data pipelines, and create fault-tolerant software.

We can work with your in-house research teams or on our own to identify requirements and build biotech solutions from scratch.
AI-powered

biotech solutions

At

Serokell Labs

, we work on creating applied ML solutions for biotech companies. We can design and build custom ML solutions that help researchers with experiments or improve your existing software to increase team productivity.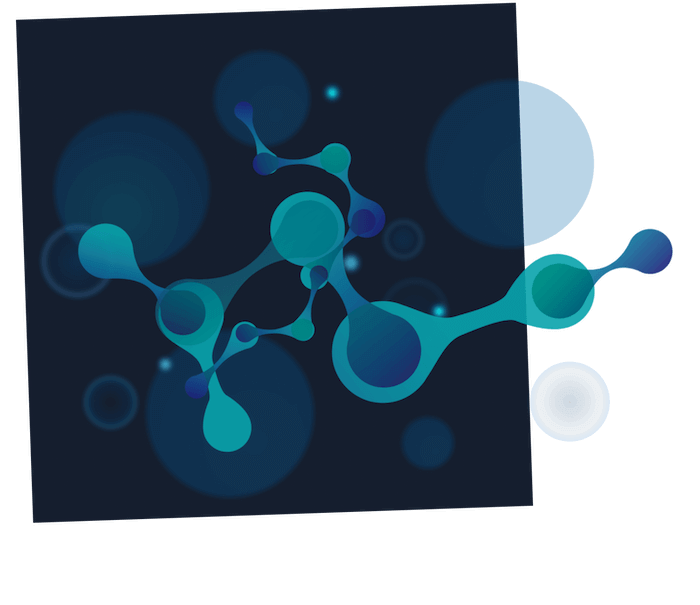 Data analysis solutions
Build infrastructure and tooling for easier and faster data analysis to make your biotech research more efficient. We can build and set up the whole toolchain, from data analysis tools for researchers to pipelines and data lakes.
Medical drug development
AI can help biotech companies gather insights and improve their
genomics
study and
genetic engineering
processes. With our AI solutions, you can find compounds with properties you need in large datasets (virtual screening), allocate medical research resources more efficiently, and optimize bioengineering work.
AI-assisted diagnostics
Artificial intelligence is immune to human error and can easily process a large number of cases and medical histories. With ML-based classifiers and computer vision, you can significantly increase the speed and accuracy of medical diagnoses.
Our tech stack
With the help of machine learning, big data analytics, statistical methods, and functional programming languages we design biotech software systems that bring innovation to the biotech and healthcare industries.
Biotechnology consulting services
We work at the intersection of software, hardware, and science to make a real impact on the biotech world, including accelerating research that cures diseases.
Serokell is your reliable partner in biotech software development. We can develop a software system that will leverage data analysis, deadline tracking, reporting automation, scientific research systematization, and general management procedures to facilitate all your company needs.
Let's Have a Chat
With our biotech development services, you can quickly build products that will help increase your business efficiency and rate of innovation.