#SerokellChat on June 4th!
We will be hosting the next edition of #SerokellChat on 4th of the June at 2 PM GMT.
Fitting for the second edition, this instance of our Twitter chat will have not 1, but 2 special guests!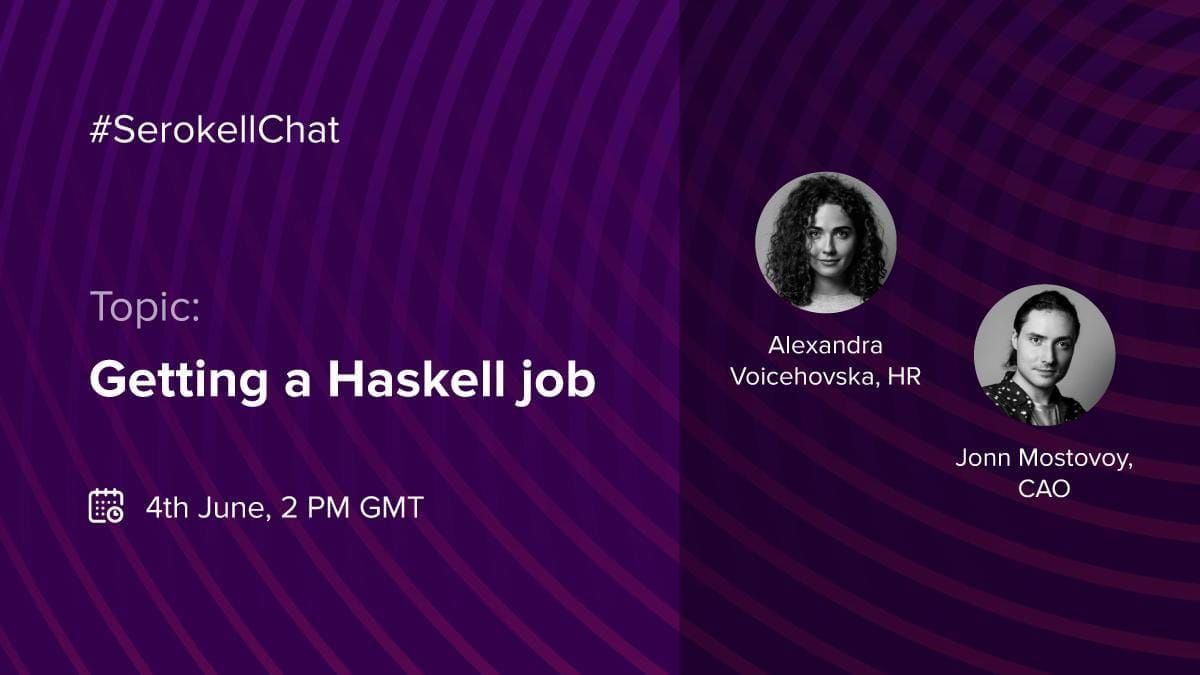 Since "how to get a Haskell job?" was an interesting topic to discuss, we've decided to delve deeper into it.
One of our guests is Alexandra Voicehovska, our HR manager responsible for the day-to-day hiring process. If you apply for a job at Serokell, she is the one you are looking to impress.
The other guest is none other than our Chief Architect Officer Jonn Mostovoy. As one of the co-founders of Serokell, he is the one who set the hiring philosophy of Serokell in motion.
Both of these guests have experience with being on the company side of the hiring process. We think they can give valuable insight into how to present yourself in the best light and which skills to master to have the best chance at getting that elusive Haskell position.
What is a Twitter chat?
To join, find us at the #SerokellChat hashtag on 4th of June at 2 PM GMT, and participate in a discussion together with other Haskell enthusiasts and Serokell employees that work on actual production-grade Haskell code.
We will post 5 questions to guide the discussion, and you are welcome to discuss the questions with our special guests. The are a few rules to make it clearer for everyone to participate:
Start the tweet with A + the number of question you're answering.
Tag the tweet with #SerokellChat so that every participant can see it.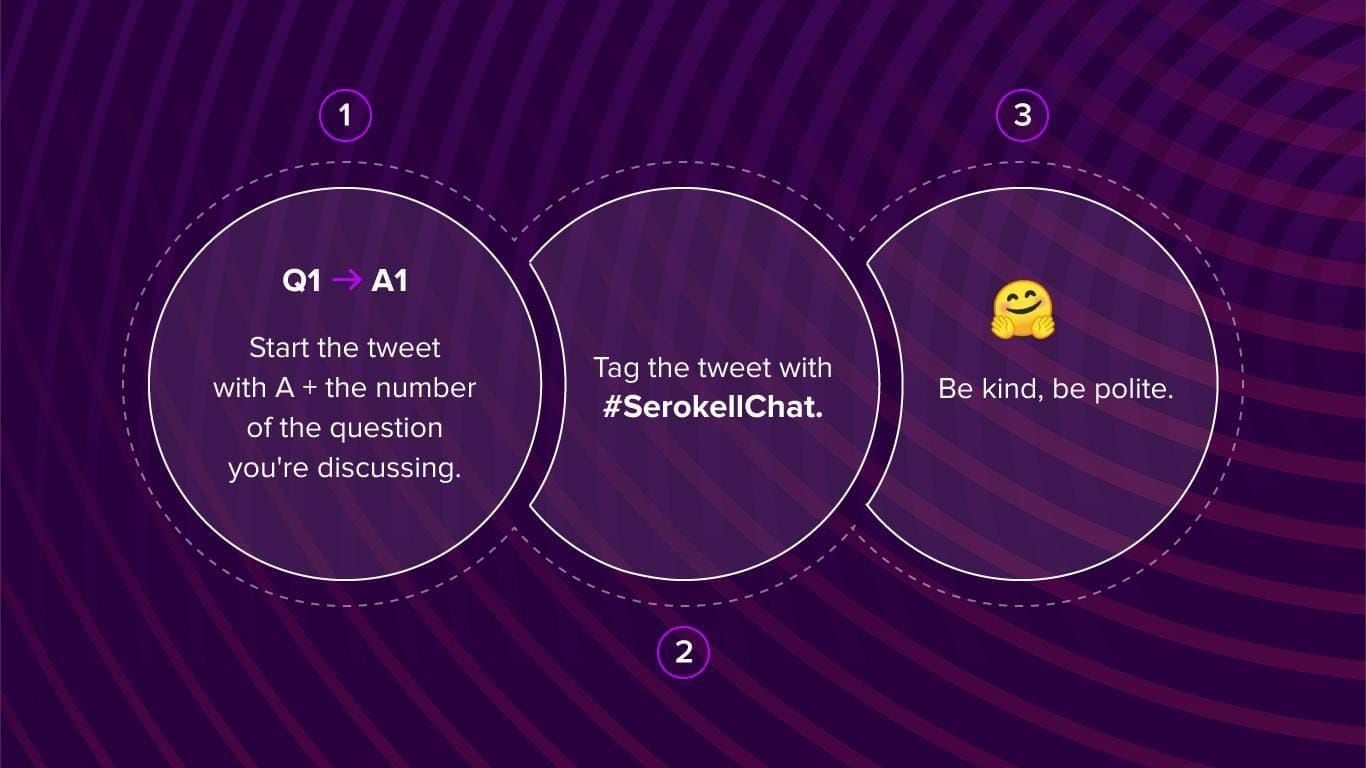 Everybody is welcome to participate. Book the time, follow us on Twitter, and see you at #SerokellChat! Meanwhile, you can see a quick summary of the previous chat on our blog.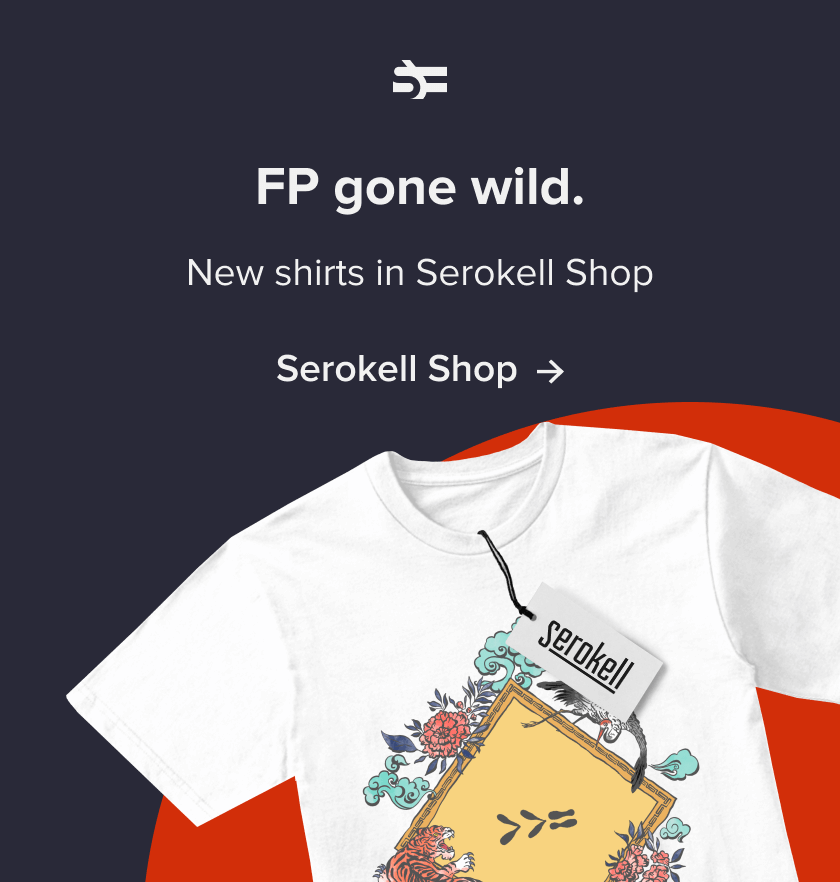 More from Serokell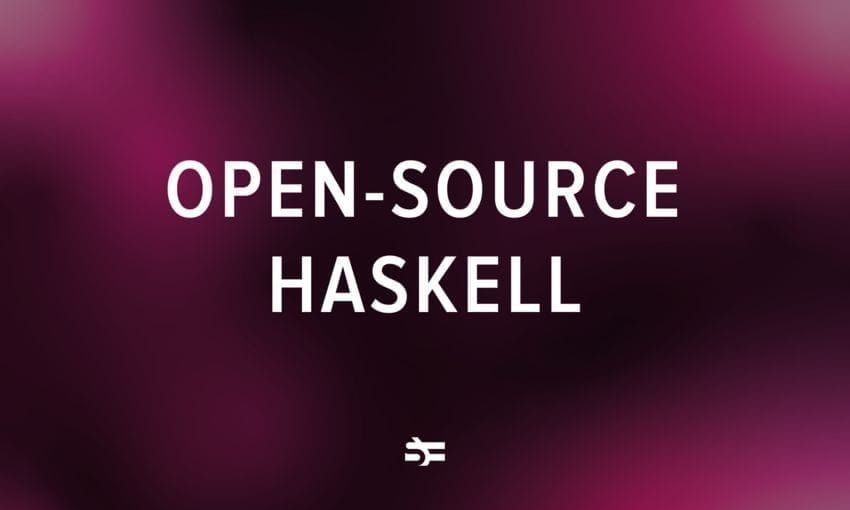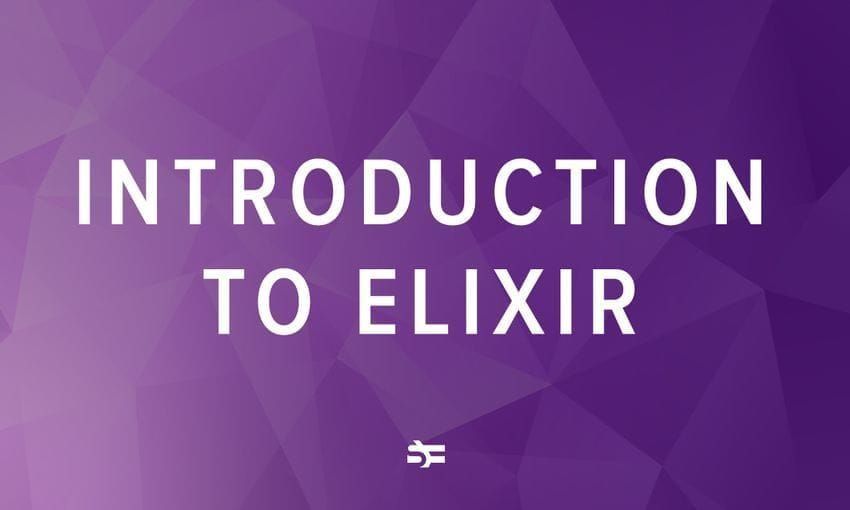 Introduction to Elixir
Elixir is a functional, dynamically typed language that is built on top of Erlang's VM and compiles down to Erlang bytecode. In this article, we talk about its features and benefits.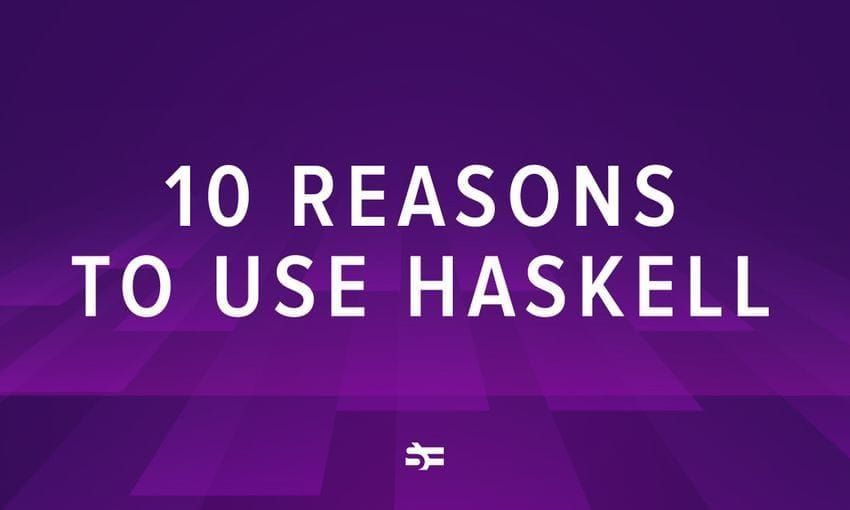 10 Reasons to Use Haskell
Haskell is a blend of cutting edge research and well-tested, time-proven technology. Here are 10 reasons why you should use it for your next project.