Top 5 Artificial Intelligence Trends of 2021
What cool innovations in AI will 2021 bring? I have dived deep into market reports such as Markets and Markets report, studied the news sections of tech magazines and personal opinions of AI experts and futurists to provide you with a comprehensive list of top artificial intelligence trends for the next near.
Biotech and healthcare

In 2021, we will continue using ground-breaking technologies based on AI and deep learning to engineer more effective drugs and treatments. There is no doubt that 2020 was a major crisis for humanity from the perspective of healthcare. However, just think how much worse it would be without artificial intelligence.
According to Bernard Marr, a world-renowned futurist and business strategy consultant, our technological development is the main reason why this pandemic has been much less damaging than the 1918 Spanish Flu outbreak that took more than 50 million lives. Data science was immediately applied to analyze and interpret data about how the virus spreads around the world, and measures were taken.
AI also helps to solve other on-going healthcare issues such as cancer and other diseases. The laboratories and medical centers around the world have adopted AI to develop neoantigen vaccines, improve cancer diagnostics through blood tests, create regulatory T cells, and engineer exosomal intelligence platforms based on OMIC technologies for treating rare autoimmune illnesses.
Semi-autonomous electric cars

Autonomous cars were supposed to be battle-tested last year at the Japanese Summer Olympics, which would be the world's biggest ever self-driving experiment. Around 80 self-driving electric buses, cabs, and minivans by Toyota and Nissan were supposed to connect the Hanada airport and the Olympic village.
This didn't happen because of the pandemic. However, since people have become more and more aware of the environment, cars that don't harm our planet were destined to be a trend.
Outside Japan, Tesla was on everyone's lips as the most advanced electric car startup. But 2021 started with a Chinese car company NIO introducing their new model of electric vehicles. It can stay without charge much longer and, in the long run, is much cheaper than the Tesla models.
The system of autonomous control called Autopilot by Tesla last year was believed to be the best one. It has the most exquisite hardware and millions of sensors. Moreover, Autopilot is based on incredibly complex neural networks and autonomy algorithms that create a detailed model of the ride in real-time. Well, guess what? Neo promises that their autopilot is better. ET7 is their first model yet, so we still need to see, but NIO has already become the best Chinese producer of electric cars on the New York Stock Exchange.
Ethical AI

Data science is usually presented as something that is impeccably objective. On one hand, it is true. Algorithms and numbers tell you only what's there in the data: they don't pursue any personal interest. On the other hand, the data we have is very often biased. That is why Microsoft Tay bot became racist, AI-system marks black people as 'gorillas' (and it took Google 3 years to fix that), or there is a gender bias in Google Translate system.
Is it a big deal? Yes. Enhancing stereotypes is part of enhancing inequalities in general, especially in such fields as healthcare and justice. Journal of the American Medical Informatics Association published an article stating that when AI is used to guide clinical decision-making for COVID-19, it results in the rapid development of potentially biased models towards people of color.
Criminal risk assessment with AI is widely used in the USA. European Commission also uses AI in juridical systems. These algorithms are designed to predict a defendant's future risk of committing a crime. The lower the risk, the more likely you will get a milder punishment. However, it turned out that this supposedly impartial judge doesn't like black and brown Americans.
It's all because of unrepresentative datasets and other limitations during model development. Without a certain level of awareness, it is hard to keep track of what you are inputting into the model. In 2020, Forbes, Harvard, ComputerWeekly, and MIT Technology Review wrote about the ethics of AI trying to attract attention to this problem. Hopefully, next year it will gain even more recognition, and more university courses and study programs that cover this issue will appear.
Cybersecurity and AIOps
Many experts say that 2021 will be the year when we will finally use artificial intelligence, in particular – AIOps – for preventive cybersecurity. One of these people is Daniel Newman, a founding partner and Principal Analyst of Futurum Research.
With the shift to remote work, protecting the privacy of data on unsecured devices has become one of the most critical issues. The artificial intelligence of IT operations is a multi-layered system that uses smart machine learning algorithms and analyzes big data so that it can automatically spot and react to issues in real-time while still providing traditional historical analytics. It allows reducing the amount of manual work, which is particularly important now when the IT environment is exceeding the human scale. By automating cybersecurity, you increase quality and issue resolution speed.
Last year, some of the top providers of the AIOps platforms showed that they are actively working in this direction, adopting better and better tools. IBM launched IBM Watson AIOps that offers tools for automating how enterprises self-detect, diagnose, and respond to IT anomalies in real-time. At the end of the year, they also acquired Instana, which is a startup that works on applications for security and monitoring.
Business transformation

Yes, everybody already uses AI, but so will they in the future. Walmart, Tesco, Amazon, and other retailers use AI opportunities for product forecasting, supply chain management, and predicting consumer buying trends. In education, AI is applied for a better quality of education and fairer knowledge assessment. Finally, businesses are hyping over AI because it can help them to make data-driven decisions.
In 2021, the trend to use AI tools to understand customer decision-making, provide a top-notch user experience, and boost organizational growth will only be growing. Companies that were previously lagging behind in what concerns adopting new digital channels for commerce and customer relationship development have come to understand the necessity of business digitalization.
Conclusion
In the next decade, AI will continue to grow and develop, bringing more possibilities to improve people's lives and make businesses more efficient. Which other trends deserve to be mentioned in the list of trends? Here are some of the options:
AI-enabled chips;
Conversational AI;
Computer vision;
Robotic Process Automation (RPA);
AI for the Internet of Things;AI expertise
Quantum AI.
Which of these trends will bring substantial value to people and businesses around the world, and which will disappear? Let us know on Twitter!
Serokell's AI engineers have extensive knowledge of machine learning and data science. We leverage our expertise in the field to offer you the most optimal business transformation solutions. Let's have a conversation to discuss your goals!
Top 5 Artificial Intelligence Trends of 2021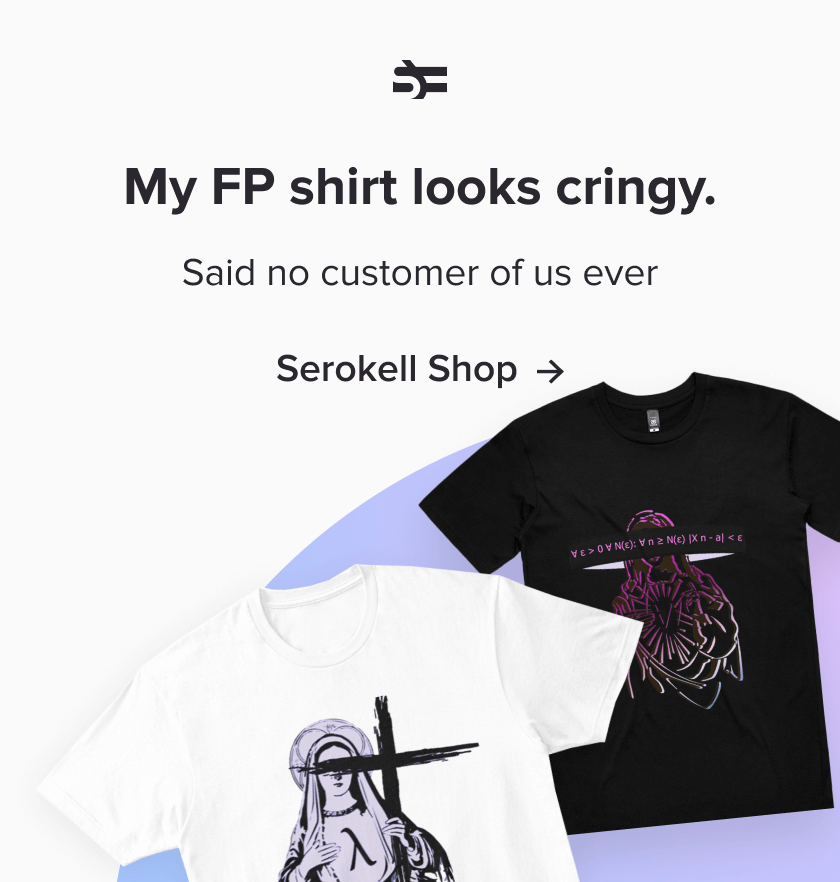 More from Serokell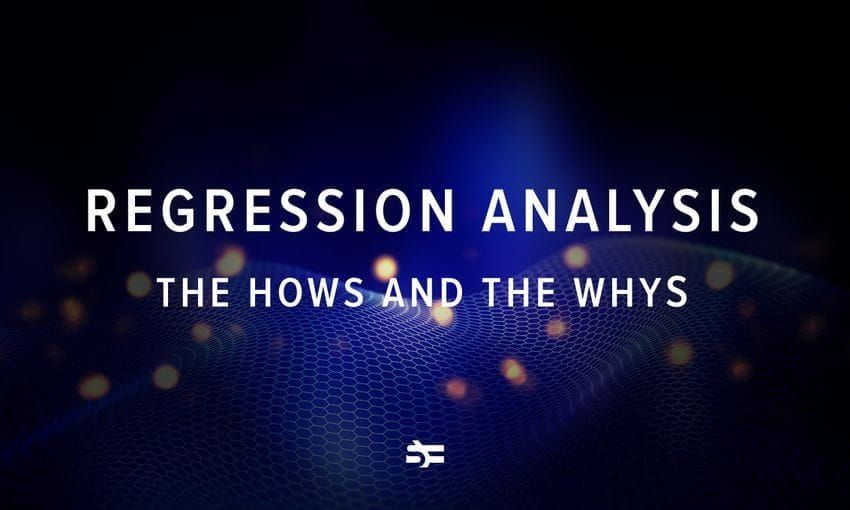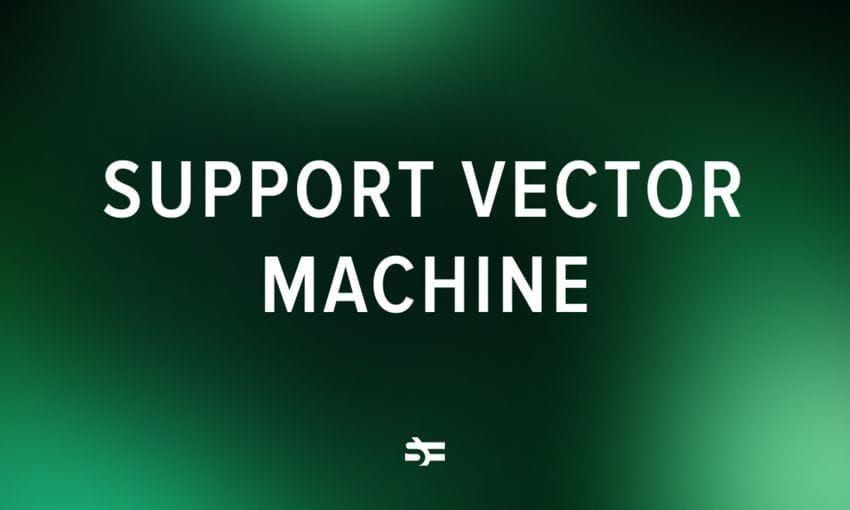 Support Vector Machine Algorithm
The support vector machine (SVM) algorithm is a machine learning algorithm widely used because of its high performance, flexibility, and efficiency. Learn more about it in our article.