Best Haskell Conferences to Attend
Technical conferences are a perfect place for developers to broaden their professional horizons and meet new people. If you are looking for new trends or want to discuss your ideas with colleagues from your area – consider taking part in an offline meetup or conference. But if you can't participate, some of these events offer online streams and records, so that you won't miss the main topics and talks.
We don't want you to drown in the information noise, so we have started a new series of blog posts about the most valuable events chosen by our experts. In this article, we will tell you about the most interesting Haskell events.
Large Conferences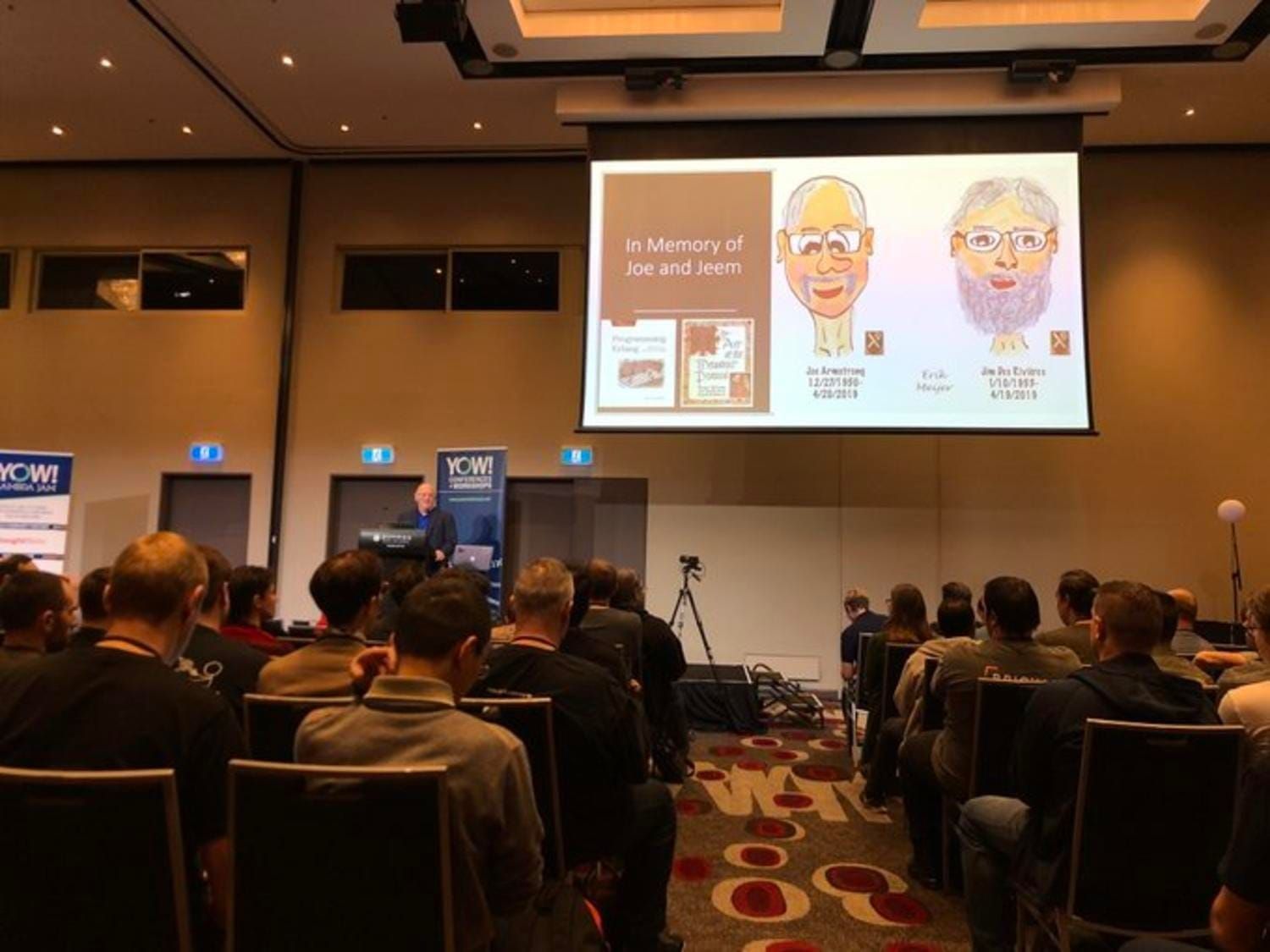 Photo by Manuel Chakravarty
YOW is one of the major organizers of events for software developers. If we needed to pick only one event for functional programmers to participate, Lambda Jam would be our choice. They have a good program committee and experience to gather Scala, Elixir, Haskell, Clojure, Elm, F#, and Functional Javascript developers under one roof every year in a very friendly atmosphere.
Price: n/a.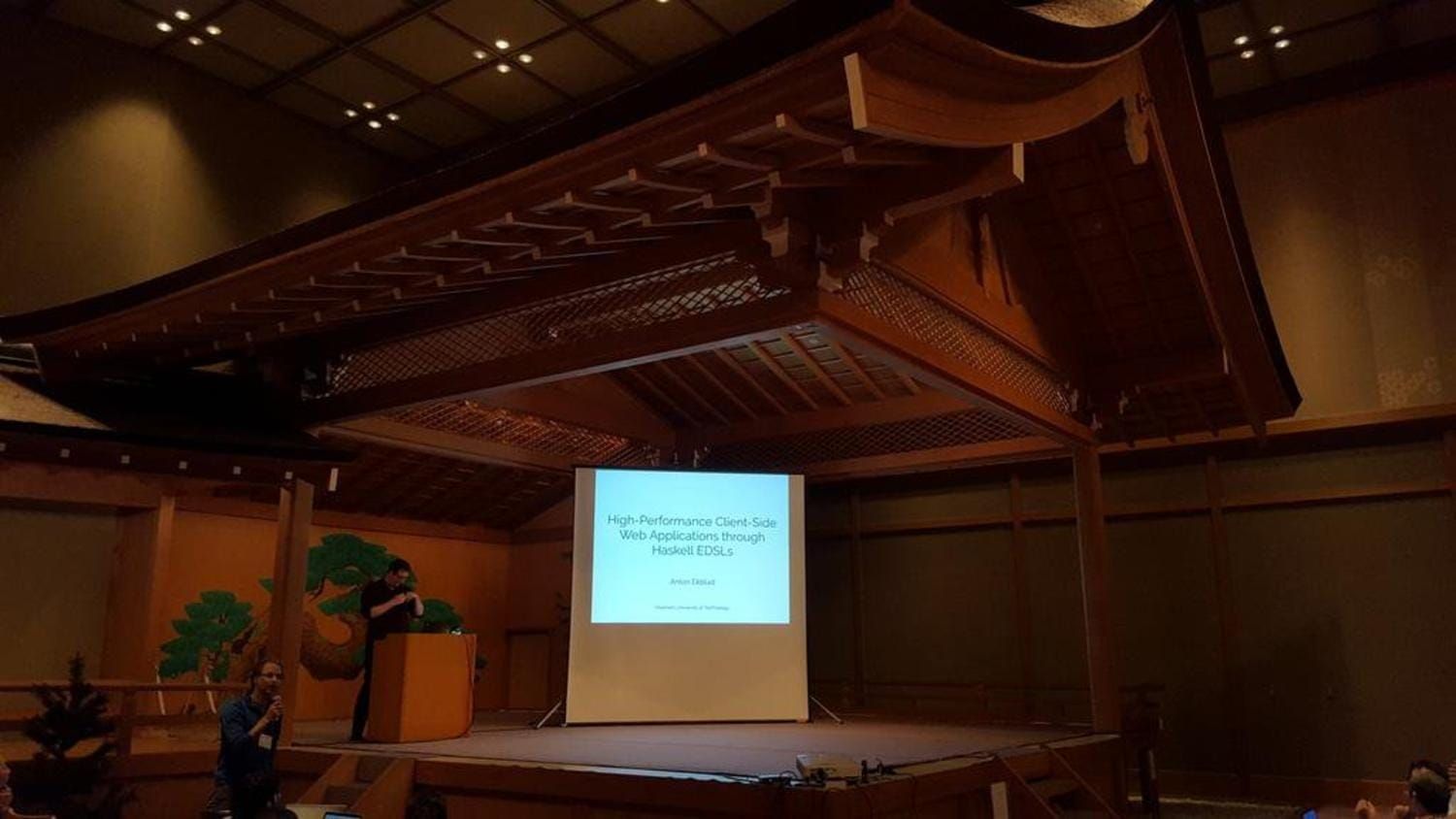 Photo by Patrik Jansson
The Symposium is one of the most significant Haskell events that is not focused exclusively on theory or practice. All in one. There you will find discussions about the future of the Haskell programming language and current researches as well as tool reviews and experience reports. This year, the program committee includes our colleagues from Well-Typed, NIA / NASA Formal Methods, Bloomberg and Universities all over the world.
Price: 400 USD; free for student volunteers.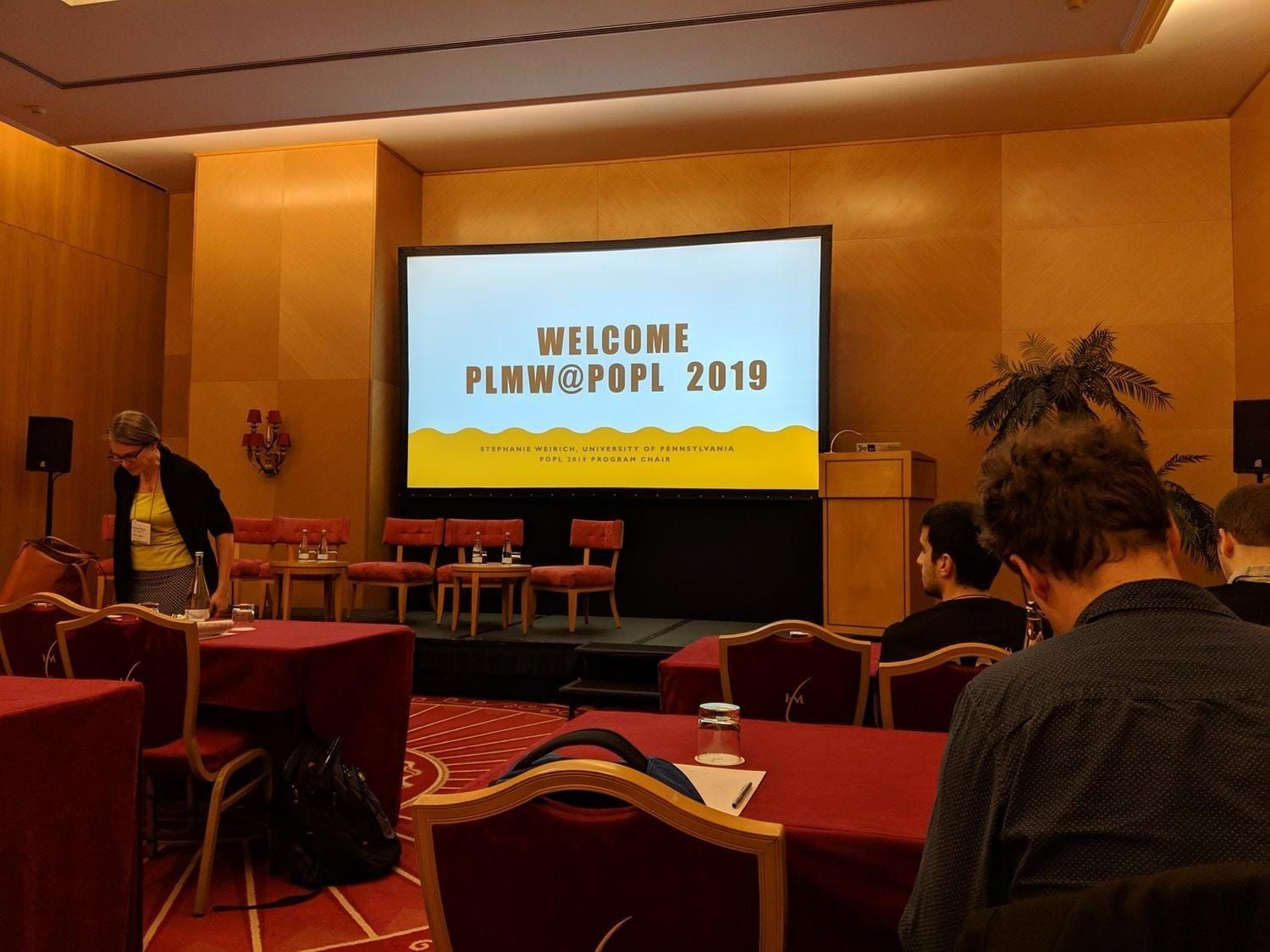 Photo by Kalev Alpernas
The annual Symposium on Principles of Programming Languages is a forum where one can discuss all aspects of programming languages and programming systems. This event is not only for Haskellers. Why did we choose it? Because of the speaker list that stays impressive year by year. On this event, people from big companies and small startups meet together and share their outstanding ideas from the same stage.
Price: n/a; free for student volunteers.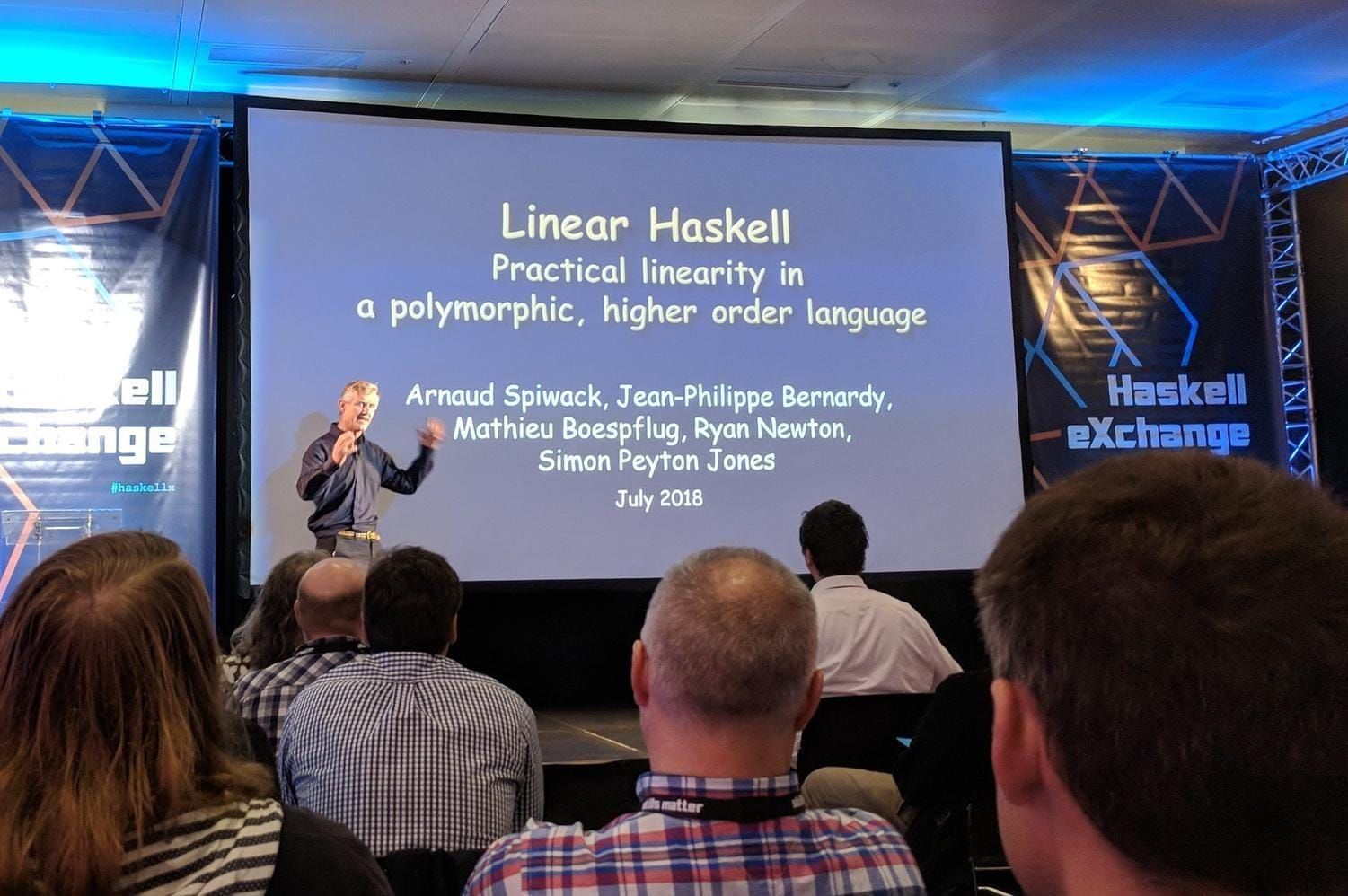 Photo by Marcelo Lazaroni
This conference is a traditional event held by Skills Matter, one of the biggest communities for education and skills exchange. During the event, you will have an opportunity to meet the best Haskellers and discuss new technologies in a relatively informal way, so that even beginners will have a chance to communicate with top-level professionals from different countries. By the way, this year the list of speakers is pretty awesome – take a look at their program.
Price: 695 GBP (495 GBP until July 8th); free for volunteers.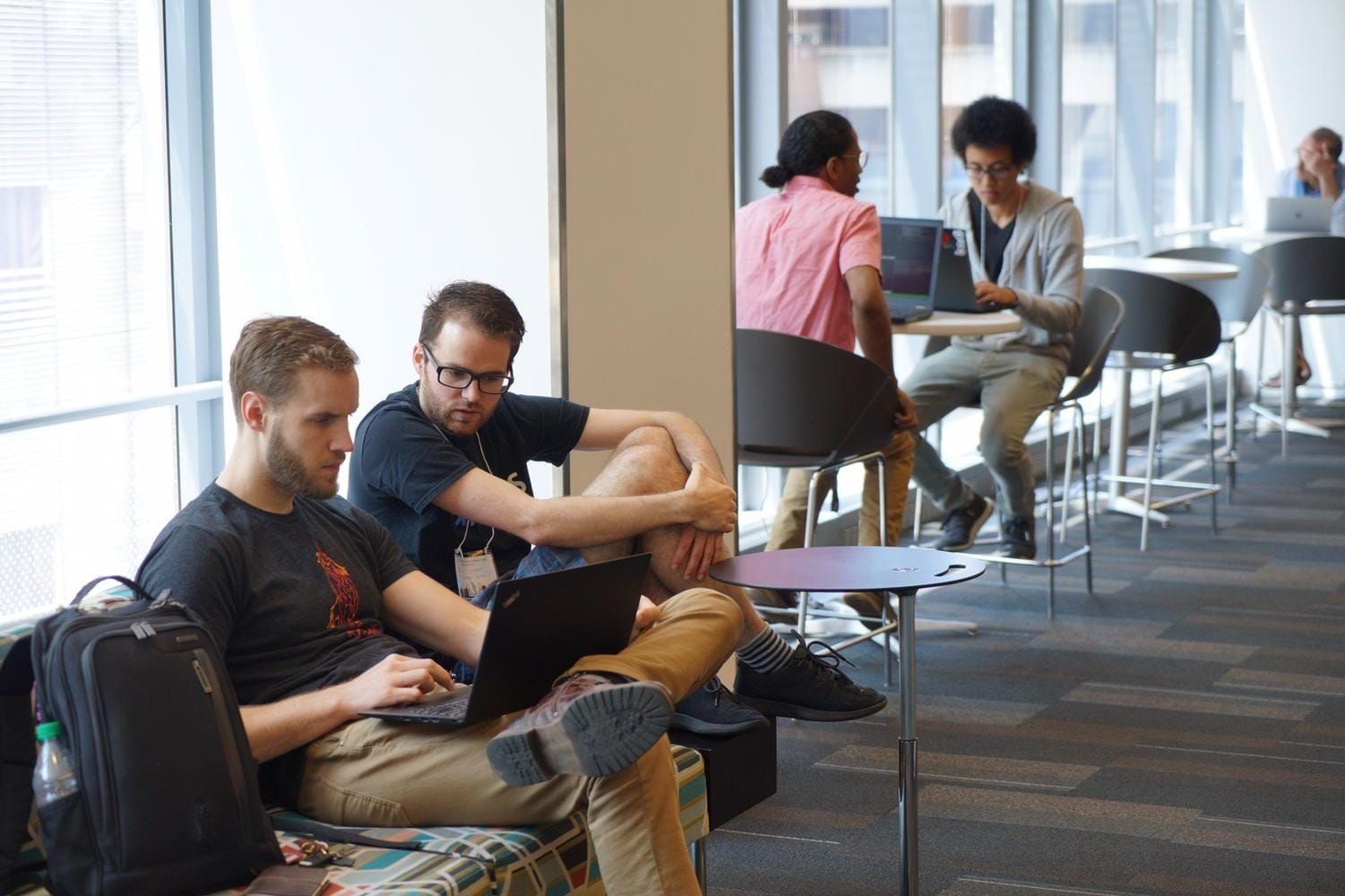 Photo by Compose:: Conference
This conference is not only about speakers and companies they represent. The announced topics are stunning. For example, Donya Quick will have a talk about the process of algorithmic music creation. Sounds good, doesn't it?
Price: 250–500 USD.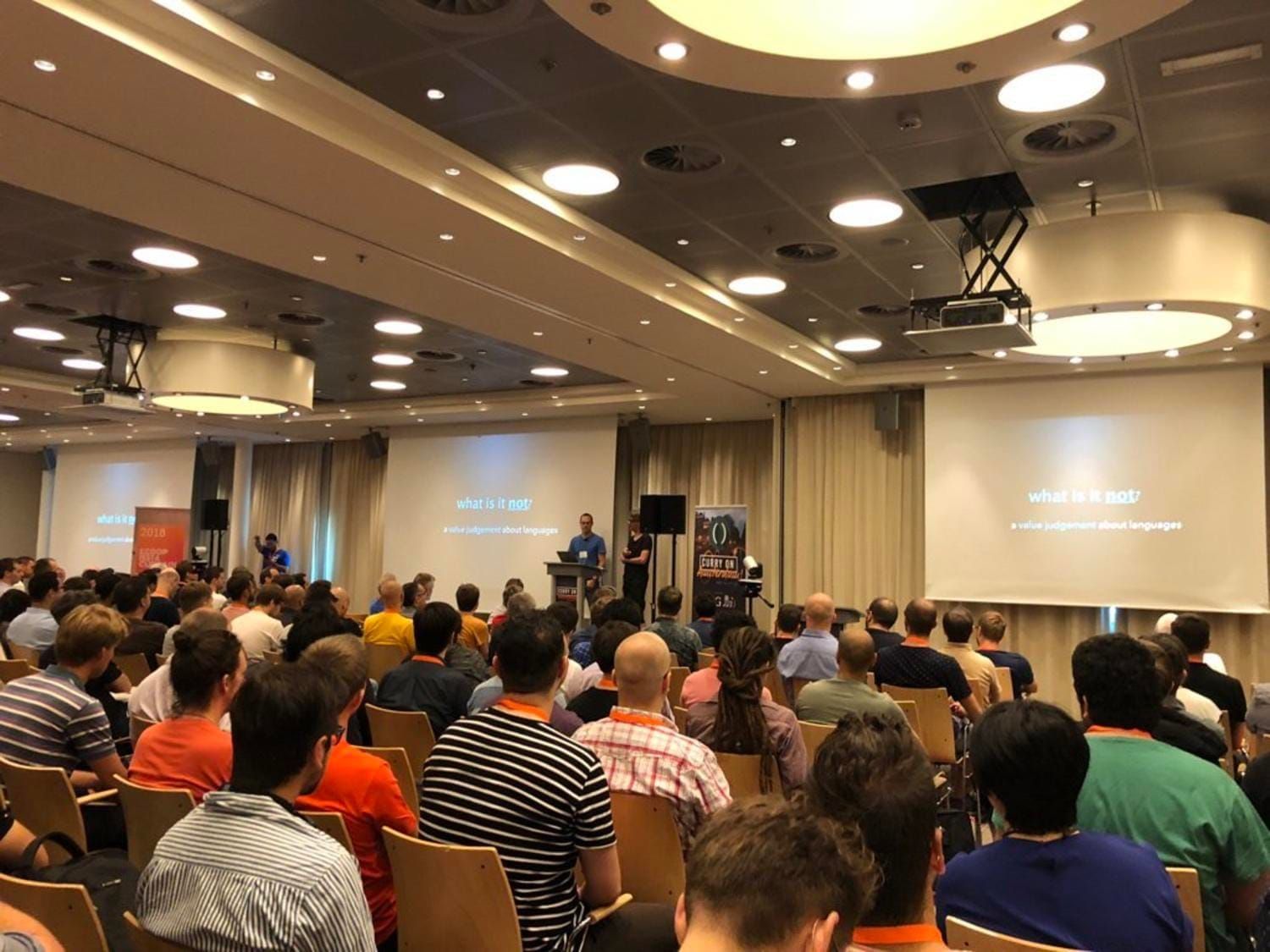 Photo by Manuel Chakravarty
If you plan to visit London next month, there's also one of the remarkable events you may attend without waiting for Skills Matter's conference. There will be speakers from Independent, Microsoft Research, Mozilla, IOHK, Google, Facebook and other big companies. Hot topics and small talks during coffee breaks – don't miss a chance to get the most from this summer.
Price: 100–600 EUR.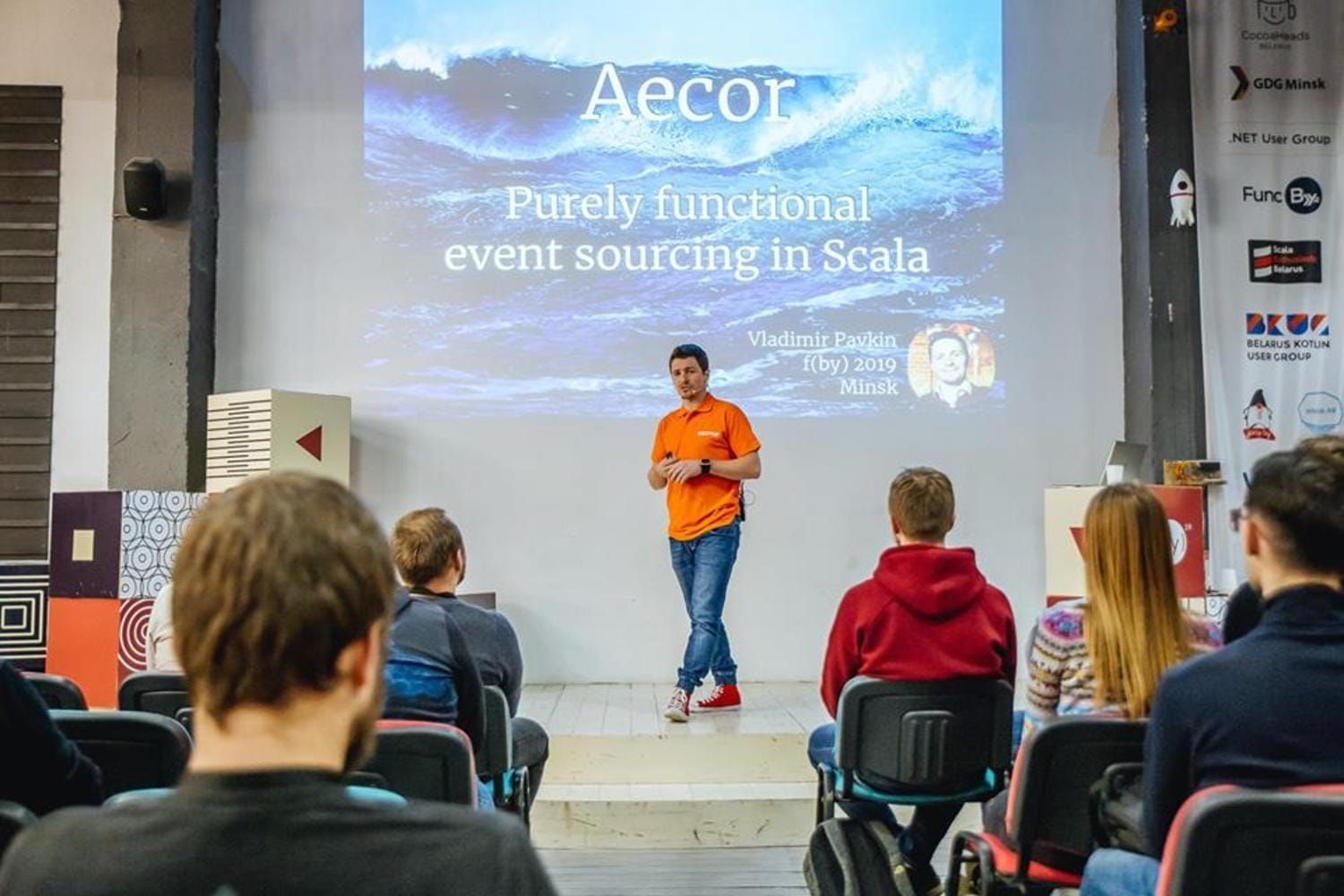 Photo by Masha Traskovskaya
When we talk about big conferences, we think about London or other big cities in Western Europe. But the world around us is changing, and it's time to look at what is happening in the East. f(by) is held in Belarus, and the event definitely can be compared with famous big conferences all over the world. From the IT side, Belarus is famous not only for the f(by) conference. If you're going to visit Minsk, find time to look at their Tech Park.
Price: n/a.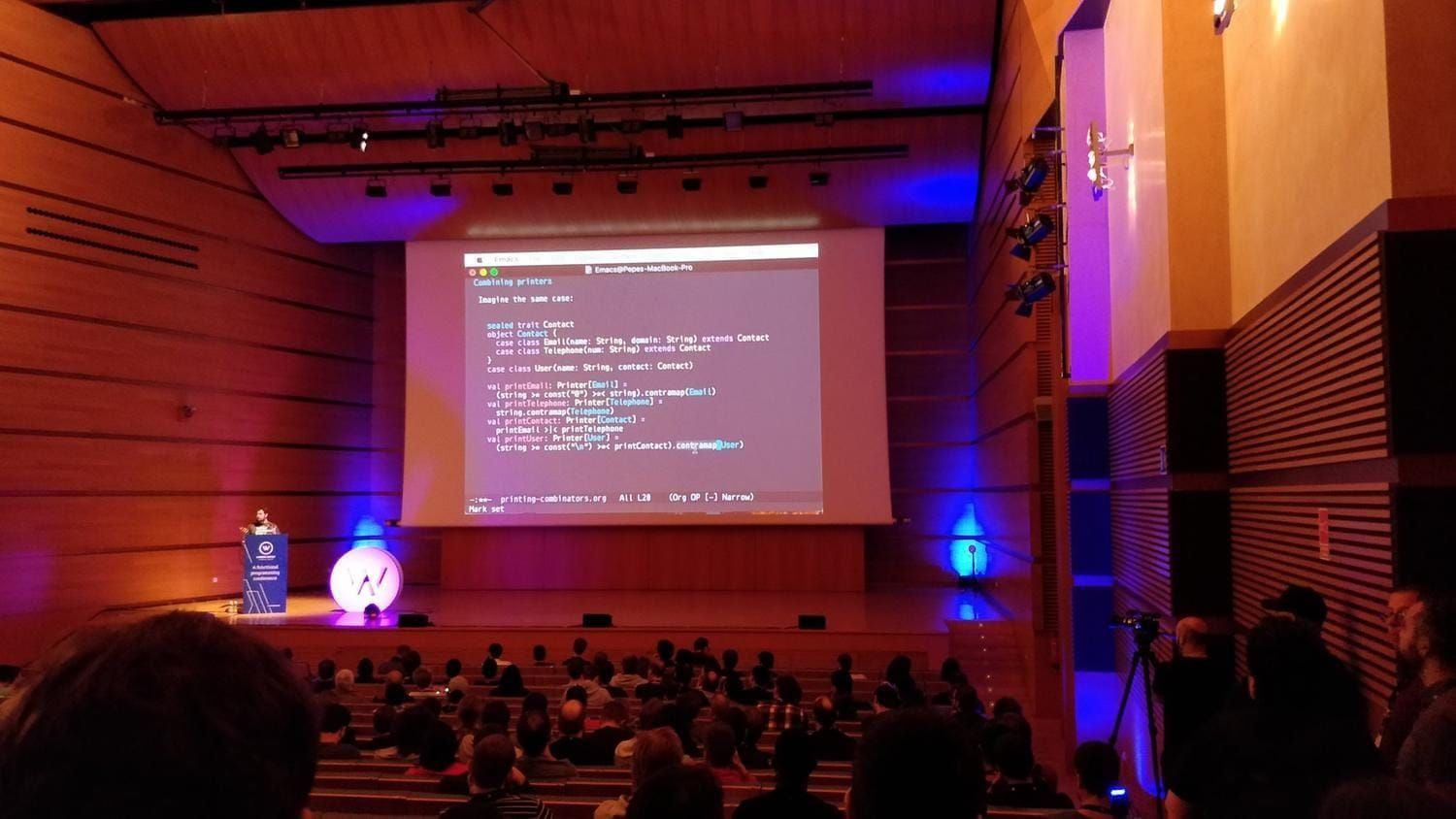 Photo by Rahul Goma Phulore
LambdaWorld is a perfect choice for people who want to share their experience with the functional community – Scala, Clojure, Haskell, Kotlin developers will be there to talk about their work and business opportunities. It is held in Seattle and Cadiz, an ancient Spanish port city.
Price: 335–350 USD in Seattle, 75–150 EUR in Cadiz.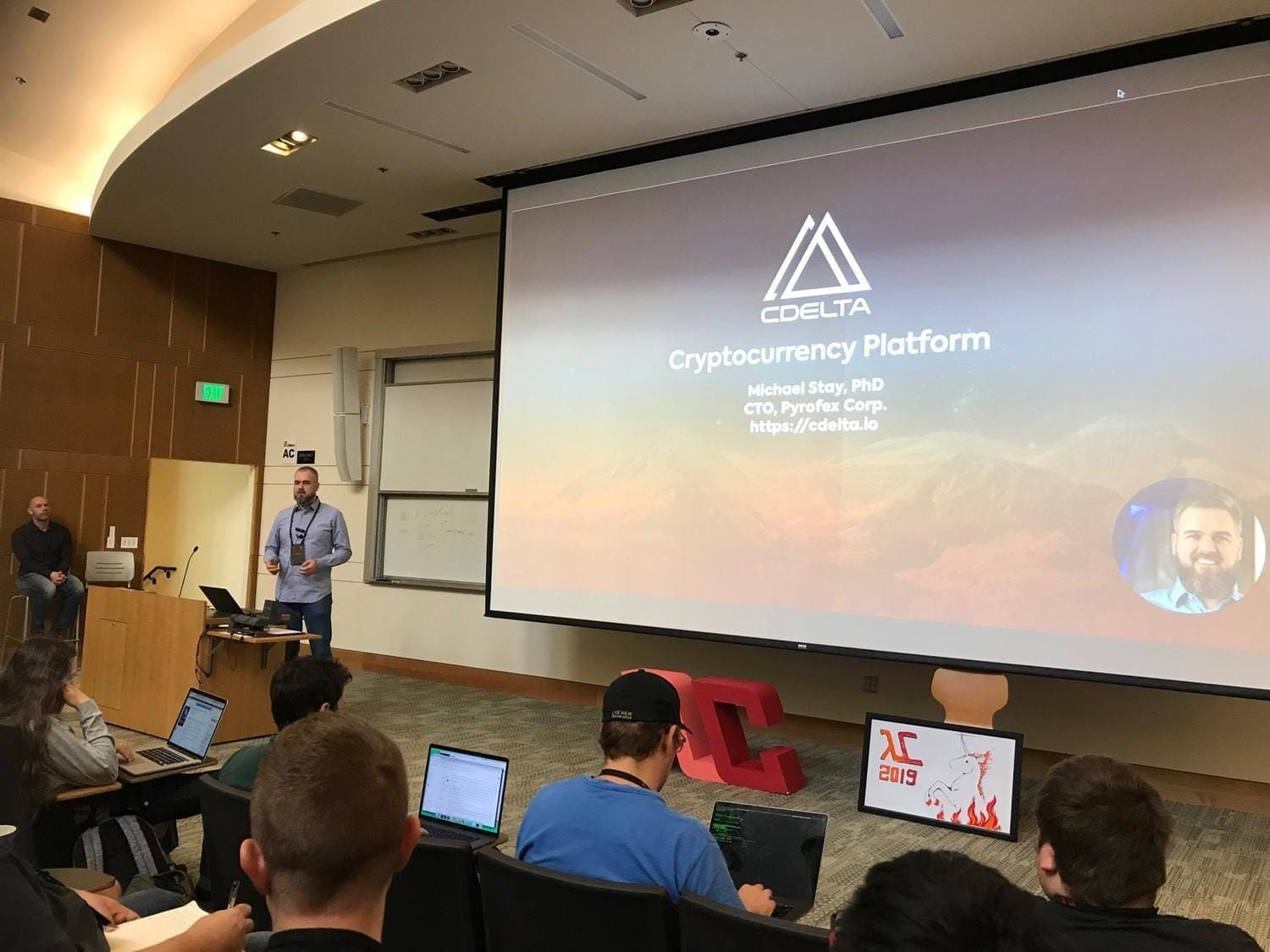 Photo by Stephen Pimentel
It is one of the biggest conferences for developers in North America – just take a look at their topics. All that you want – from overhyped blockchain to programming language theory. Workshops, unconference program, gourmet meals (we know how it can be important) and good prices – there's no reason to ignore this event.
Price: 850–1350 USD.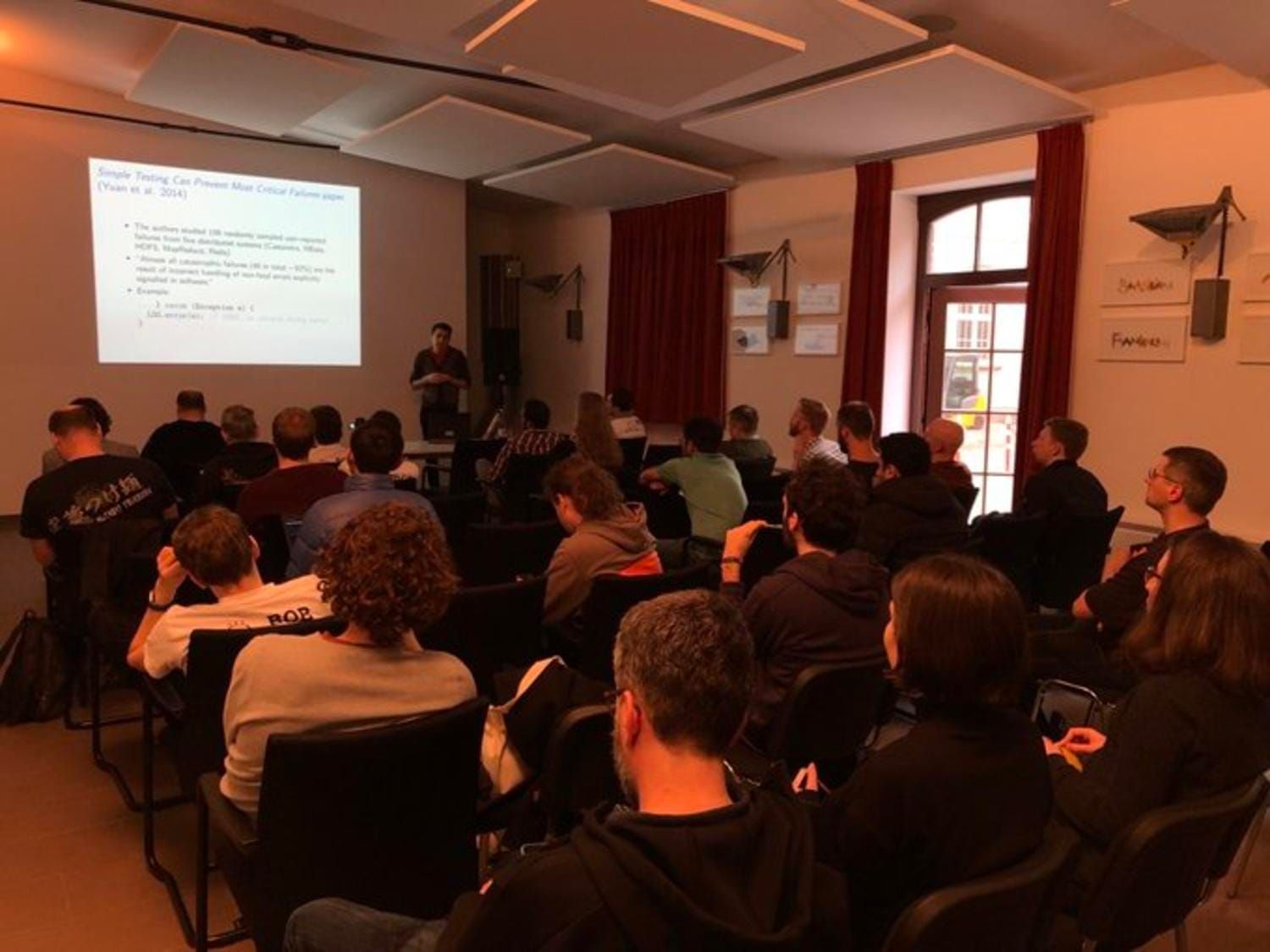 Photo by BOB Konf
BOB is a conference for those who are interested in functional programming languages. It takes place during ICFP – the premier gathering of functional programmers. The program is divided into two tracks: for practitioners and researchers. If you are going to ICFP, you can attend this conference without any fees.
Price: 75–240 EUR.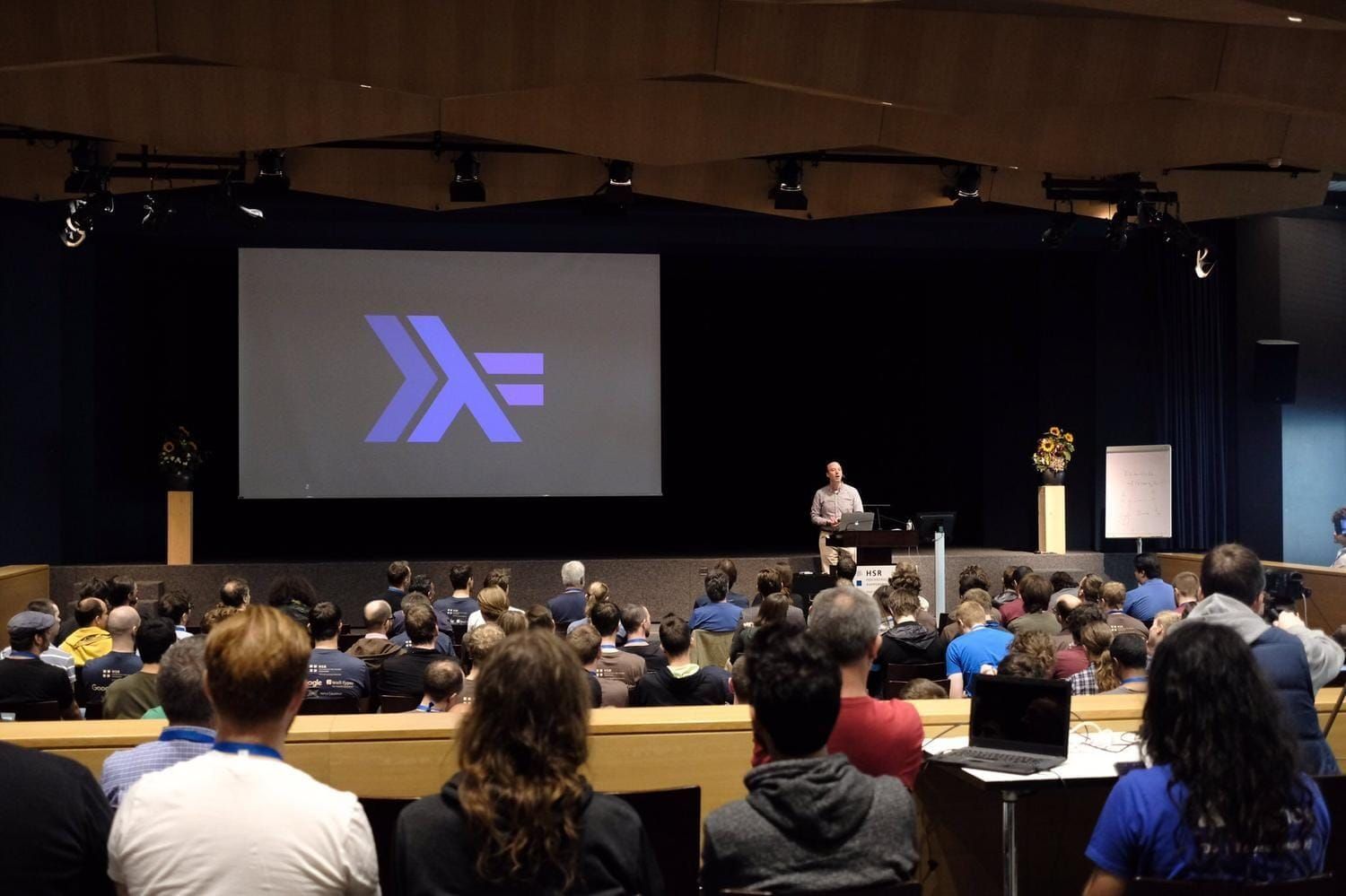 Photo by ZuriHac
ZuriHac is the biggest Haskell hackathon organised by the Zürich Friends of Haskell association. The main goal of this coding festival is to expand the community and improve Haskell tools, libraries and infrastructure. By the way, ZuriHac is not only about hacking – but there are also interesting keynotes, tracks and opportunities for small talks. The main advantages: it is entirely free for all participants, it is both for beginners and professionals (beginners can take a mentorship during all three days of ZuriHac), and it takes place not far from Zürich, in a financial center of Switzerland.
Price: Free.
Local Meetups
In addition, a lot of different local meetups happen every month, and they're worth visiting if you're in the area. For example, Toronto and Berlin Haskell users meetups. Some of such meetups possibly happen near you from time to time.
That's all for now. If Haskell events are not enough, feel free to check out our list of Elixir conferences.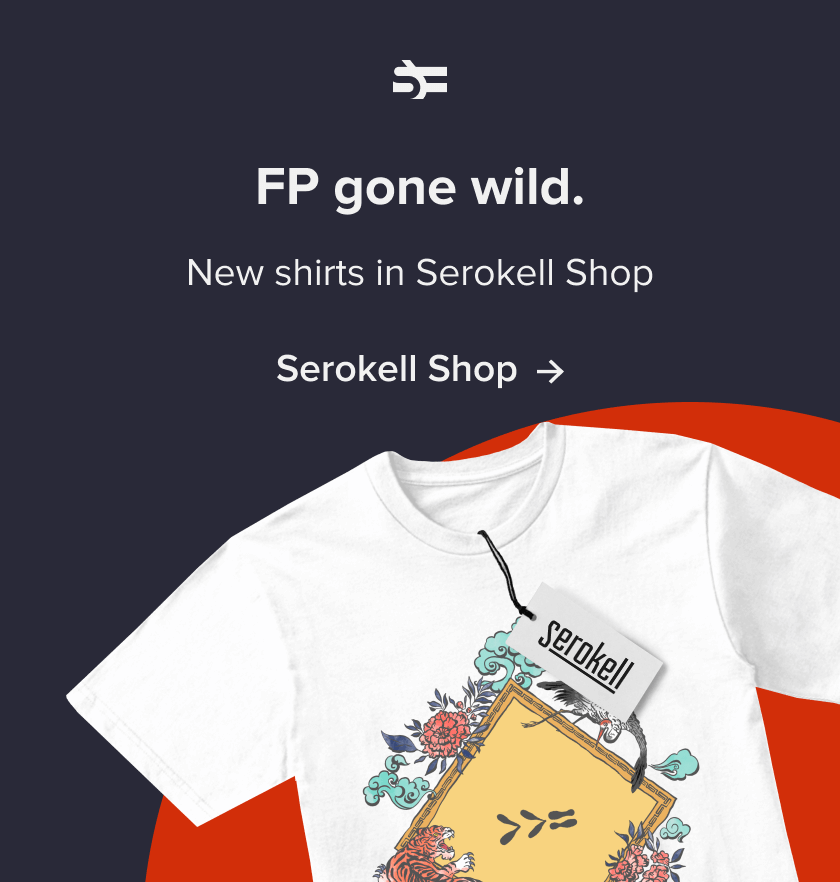 More from Serokell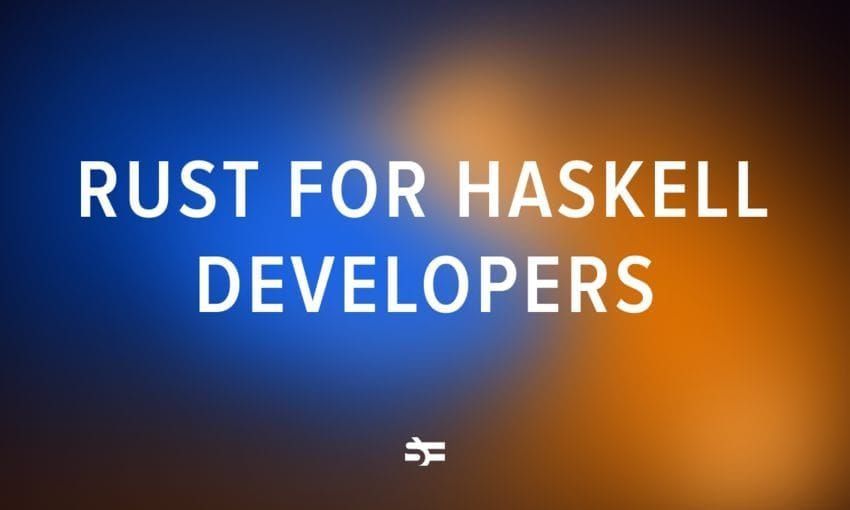 Rust for Haskell Developers
We love Haskell, but we also love learning new languages. In this article, we want to show how to use your Haskell knowledge to write Rust code.