At the end of August 2019, our team participated in the Berlin edition of TQuorum, a global gathering of Tezos developers and enthusiasts with a strong focus on building on Tezos.
One of the main Tezos events in Europe
Among companies attending were impressive research laboratories like Cryptium Labs, Nomadic Labs, Stove Labs and, of course, Serokell.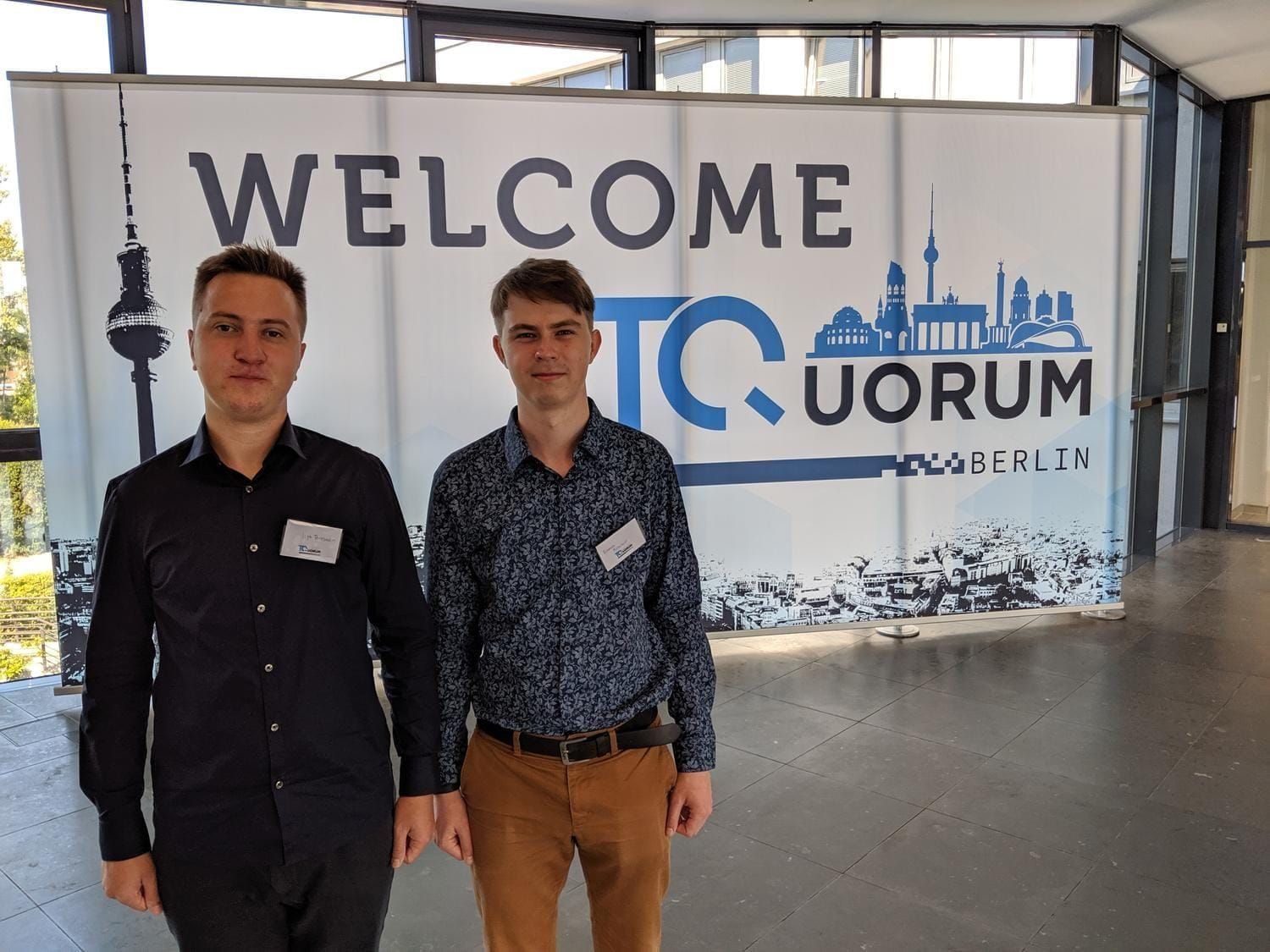 We presented Michelson tooling that we had been working on since February 2019.
The Michelson tooling itself consists of the following parts:
Morley framework — our reimplementation of Michelson typechecker and interpreter, Michelson language extensions, Michelson eDSL (which is basically Michelson lifted to Haskell) and testing primitives for unit, property and integration tests.
Lorentz eDSL — a more high-level version of Michelson eDSL that we use for writing contracts in productions.
Indigo eDSL — a high-level eDSL with declarative style of programming, on which we are still working on.
Testing support for Lorentz and Indigo.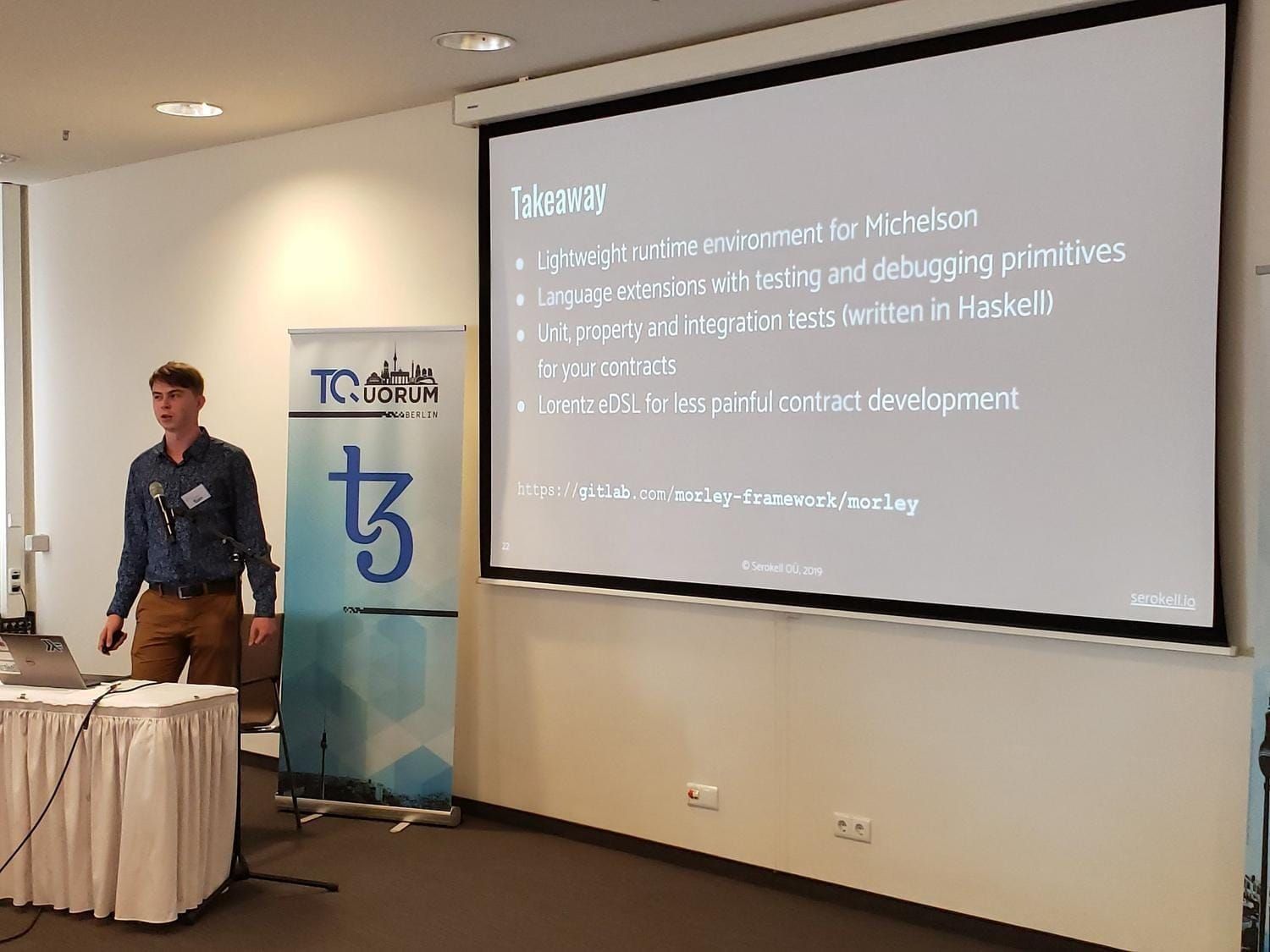 Practical workshops on Tezos technologies
The event consisted of series of technical workshops about Tezos and tools for its environment that speakers had been working on. We (especially Ilya) were happy to meet our colleagues from TQ that we've been collaborating with remotely.
It's a pleasure to be amongst the companies trying to change the world, and see all the recent innovations in acessibility, privacy, and smart contract language development. To learn in more detail about the solutions presented at TQuorum Berlin, check out the TQTezos event recap.