Big businesses are often more interested in earning money than investing in young people. As long as their goal is to get immediate results, they don't have time and motivation to teach new employees, and their job ads tend to target very experienced workers. We at Serokell believe in self-development and practical appliance of latest scientific inventions, that's why we support students and gladly hire young specialists. We feel that our position is not only beneficial for business but also makes the world a better place.
Give Students Opportunities to Learn
Supporting children and youth doesn't pay off quickly, therefore not every big IT company pays much attention to it. It's way more simple to hire an experienced specialist that will bring an immediate result than searching through thousands of fresh-graduates' CVs trying to find a brilliant there. As a result, there are not so many opportunities for young people who want to grow in this domain.
We still remember ourselves in those students' shoes and want to change the situation by developing a supportive infrastructure for young people who like computer science and programming.
To achieve that, we act in several directions. First of all, many of Serokell employees read lectures in the Computer Technology department of ITMO – one of Russia's National Research Universities that is well-known in a tech community because ITMO students regularly win programming contests and championships. Teaching is mutually-beneficial, as students take advantage of a highly practical-oriented scientific approach, and we get access to the best young talents. Sounds like a dream of every HR specialist in tech, doesn't it? That's why some of Serokell workers are ITMO graduates.
However, sharing experience and knowledge with younger people is not enough. Communication is equally important, that's why we also support different science-related activities for youth. For example, this year, we financed the Bioinformatics Contest and are going to sponsor a computer summer school. It is a place where school students can participate in amazing workshops, learn useful things about computer science and programming, and we hope it will help them to enter great universities.
In future, we plan to become one of the sponsors of The International Collegiate Programming Contest, programming competition among the universities of the world.
Encouraging children to learn modern technologies and programming is our investment in the future. These people will be developing the industry, which, in turn, will help us to create more advanced products. We're interested in scientific progress and want to help clever people to grow, yet that's not all. What drives us forward is the passion for finding ways of the practical appliance of latest scientific inventions.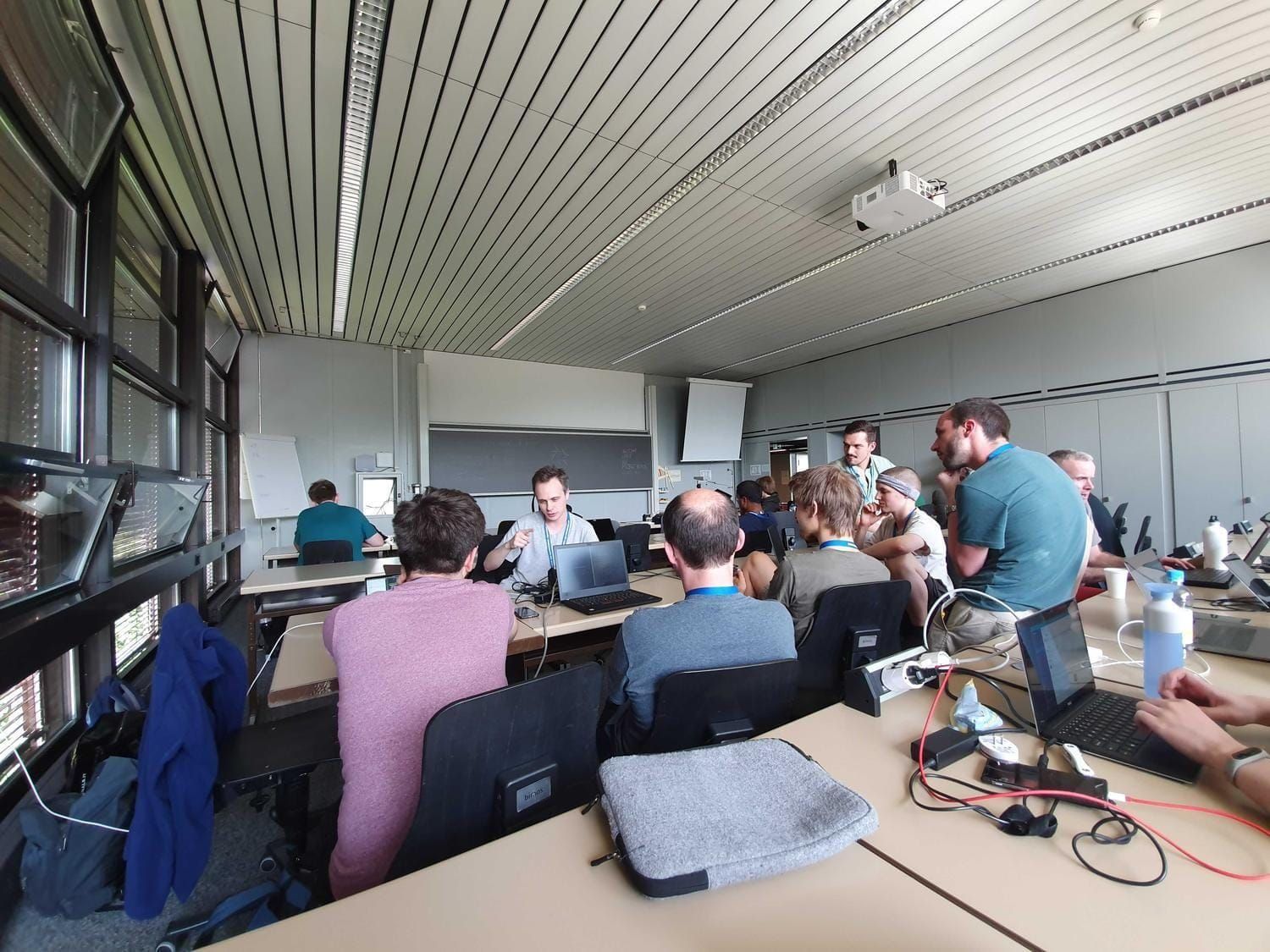 ) *Encouraging young people to learn modern technologies and programming is our investment in the future.
Employ Young Specialists
Many companies are reluctant to hire young specialists without considerable job experience. It's easy to understand their doubts since such employees often don't know how to work in a team and may not be very well-disciplined. But what these big and rich companies tend to forget is that young specialists are usually open-minded, have up-to-date knowledge as well as unhindered perspective.
For this reason, we are not scared of hiring fresh graduates. We give them an opportunity to touch real projects, and they work under the control of experienced core teams. Of course, beginners never work on crucial parts of projects, but we make sure they get their portion of real industrial coding. Serokell CEO Arseniy Seroka explains how it works:
We never judge potential employees by their age. If a person is young and clever but doesn't have enough skills to organise their work well, we will offer them a well-organised infrastructure and help them to operate in a way that is beneficial for both sides.
The idea is to make our company a supportive and friendly workspace for young employees. One of the basic principles of Serokell is freedom of expression, and every intern can discuss everything with the team lead or CEO, ask for help and take part in the decision-making process.
Serokell also runs an internship program for university students. In our company, they get an opportunity to participate in real internal projects and to hone their skills in the industry. After the internship, many of those yesterday's students start to work at Serokell.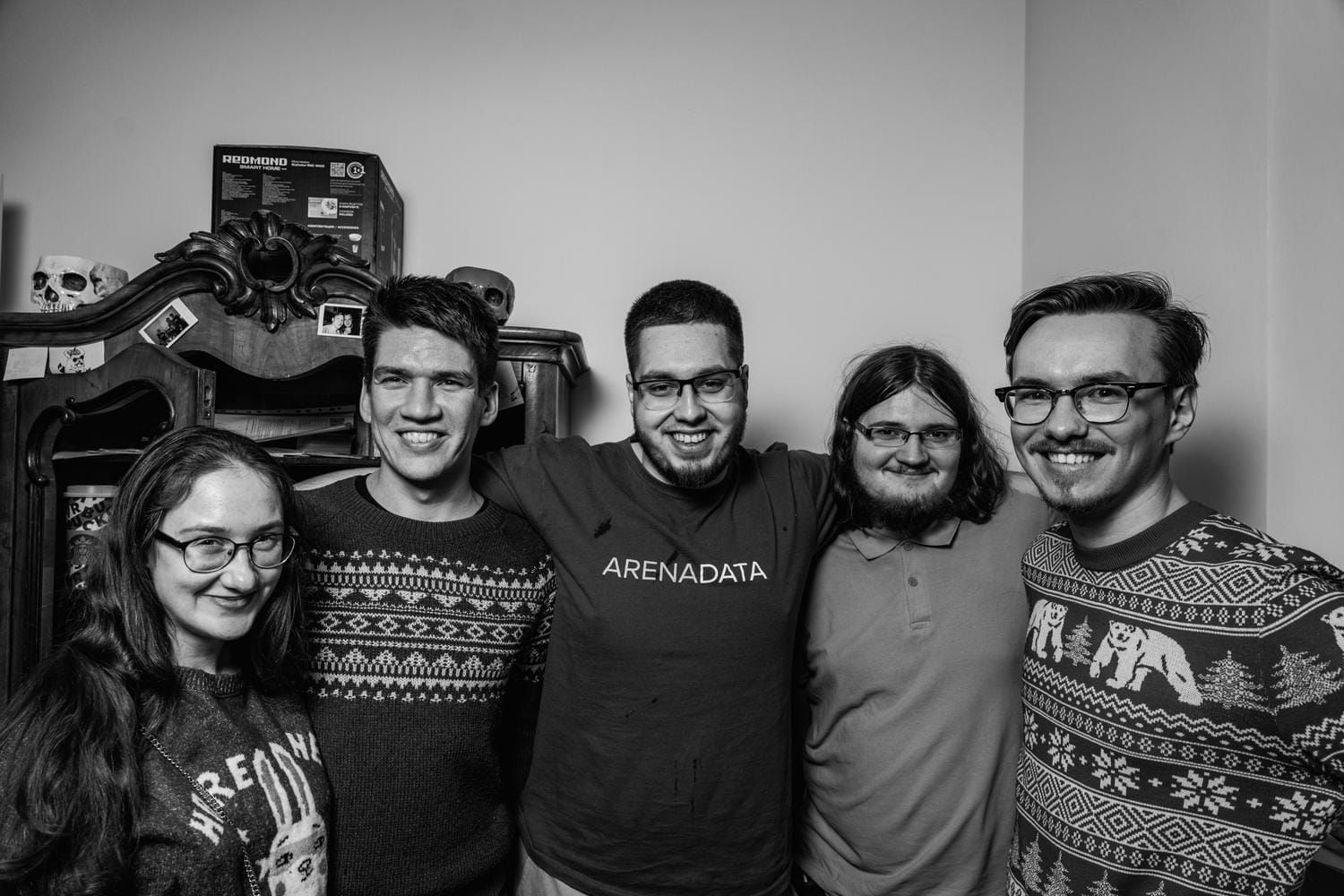 ) *We want to make our company a supportive and friendly workspace for young employees.
Promote Science and Drive Progress
It's fair enough that big businesses are primarily interested in money. We don't have anything against money either, actually. But some people want to move forward and drive human progress and don't think about profits in the first place, namely scientists. One doesn't usually get into science to make a fortune but rather to make the world a better place. Arseniy states:
Science, self-development and progress are the most important things in life, and I want Serokell to help the progress and reach the most ambitious goals.
It's not an exaggeration to say that most of the Serokell team members share that view.
The company has far-reaching plans to keep supporting science. In particular, we are working on organising our commercial departments so that they can support a non-commercial department where scientists will be free to work on projects they're passionate about and occasionally create something that may change the world.
We're doing some good stuff already – we contribute to GHC, conducted a Numeric Haskell research, organised a Machine Learning Laboratory, and we're going to keep developing our non-commercial activity. Our goal here is not only to blend together business and scientific progress but to prove that such an approach can be successful in the hope that others may follow the example.
And that's not all we do. In Serokell, we always encourage our colleges to write scientific papers and participate in conferences in their paid time. We also translate the most interesting articles written by young scientists and post them in a special section of the blog (just filter out Mathematics, and you'll see them).
We're always eager to collaborate with open-minded, passionate people, so if you feel we have similar views or want to discuss anything, don't hesitate to contact us in social media or via email: hi@serokell.io.