Web Summit is huge. According to official statistics, in 2019 it was attended by 70 469 people. It is an experience of its own kind.
I'll describe. Just after entering the first out of five pavilions you are shocked by the multitude of booths and visitors—you look from side to side and think what the strategy should be: should you visit enormous booths of IT-giants like Microsoft or SAP or is it better to start by covering tons of startups all around the area? At the end of the article, I hope you'll know what to do.
6 tips to succeed at your next Web Summit
On November 2-5, the CEO, COO and CBDO of Serokell visited Web Summit 2019. The event was full of smart people, bright ideas and brilliant innovations. For us as a team, it was a wonderful experience and I would love to share my thoughts about it in a way that's helpful for first time visitors.
Therefore, I will list a couple of points which can be useful if you are considering taking part in Web Summit or a large global tech conference like it. Let's go!
1. Know your goal
Before coming to the conference you should spend enough time on preparation to feel confident during the event.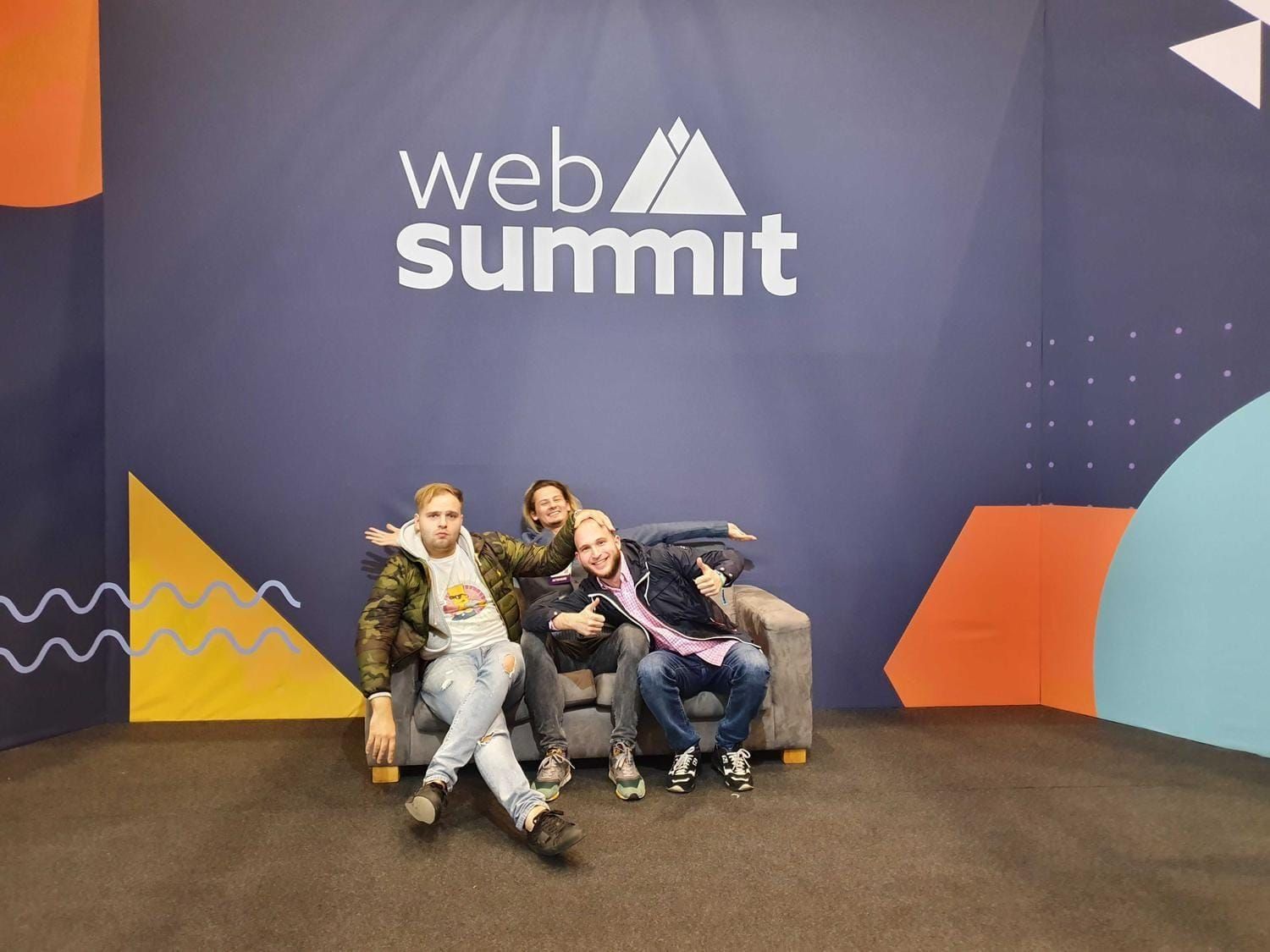 Remember, everything is possible here. Before coming, you should formulate your precise goal for this week and work in its direction. There are many opportunities: getting new clients, raising funds, searching for outsourcing services, headhunting and testing your hypotheses about the market and its participants. You could spend all week just working on one thing from this list, and if you are well prepared, the probability of achieving your initial goal becomes very high.
2. Know who participates
The important thing to mention is that Web Summit is more for CEOs and business development executives. As a result, don't count on a high level of technical talks there—it's more about business.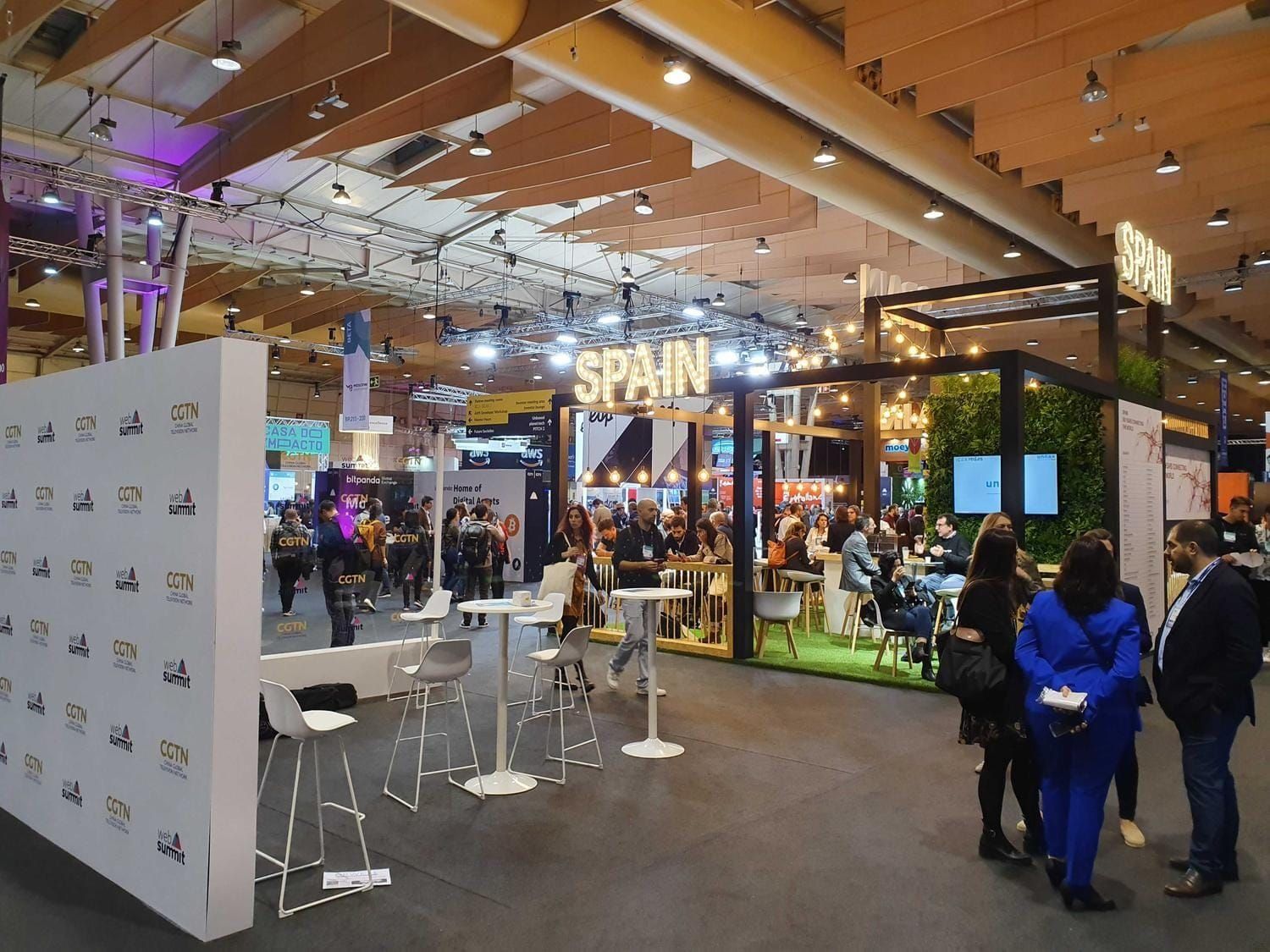 Regarding the booths, there are several types of them. Startups have the smallest ones and you can find a huge amount of them in each pavilion according to their industry: FinTech, HealthCare, Social, Security and lots of other fields are amongst the options.
Besides startups, there are bigger booths for sustainable businesses like JetBrains and different infrastructures like accelerators, hiring aggregators, VCs and even countries. Huge zones are for industry giants like Booking.com, Lenovo, Amazon, Siemens, Porsche, SAP, and dozens of other market leaders. If you are attending for business purposes, there is probably no point to spend much time near the biggest booths. Representatives there usually don't have the power to make any decisions, they just present their products.
A very important thing: booths are only the tip of the WebSummit iceberg, thousands of interesting people and projects come in as attendees. The best way to reach them out is through preliminary search and the event-specific app.
3. Schedule in advance
Therefore, you should schedule meetings and find interesting opportunities in advance.
Go through the endless list of participants on the Summit website, get in touch with proper ones and arrange a cup of coffee before coming to Lisbon. That way, you will be able to spend all 3 days efficiently.
4. Use the Web Summit app
Don't underestimate the application, it is an instrument that brings you a lot of opportunities. It is key to becoming a part of a huge social network. It's simple.
Fill in your profile and become visible to other participants.

After that, find any person who is interesting to you, propose him a meeting and schedule it right inside the application using the internal calendar.
What is more, you can form your own schedule by choosing interesting speeches and presentations and combining them with your meetings. The application will always notify you about the upcoming activity linking it with the Summit map. You can even use it before and after the event to get in touch with anyone you did not have time to catch in Lisbon or just stay connected to a big base of potential partners.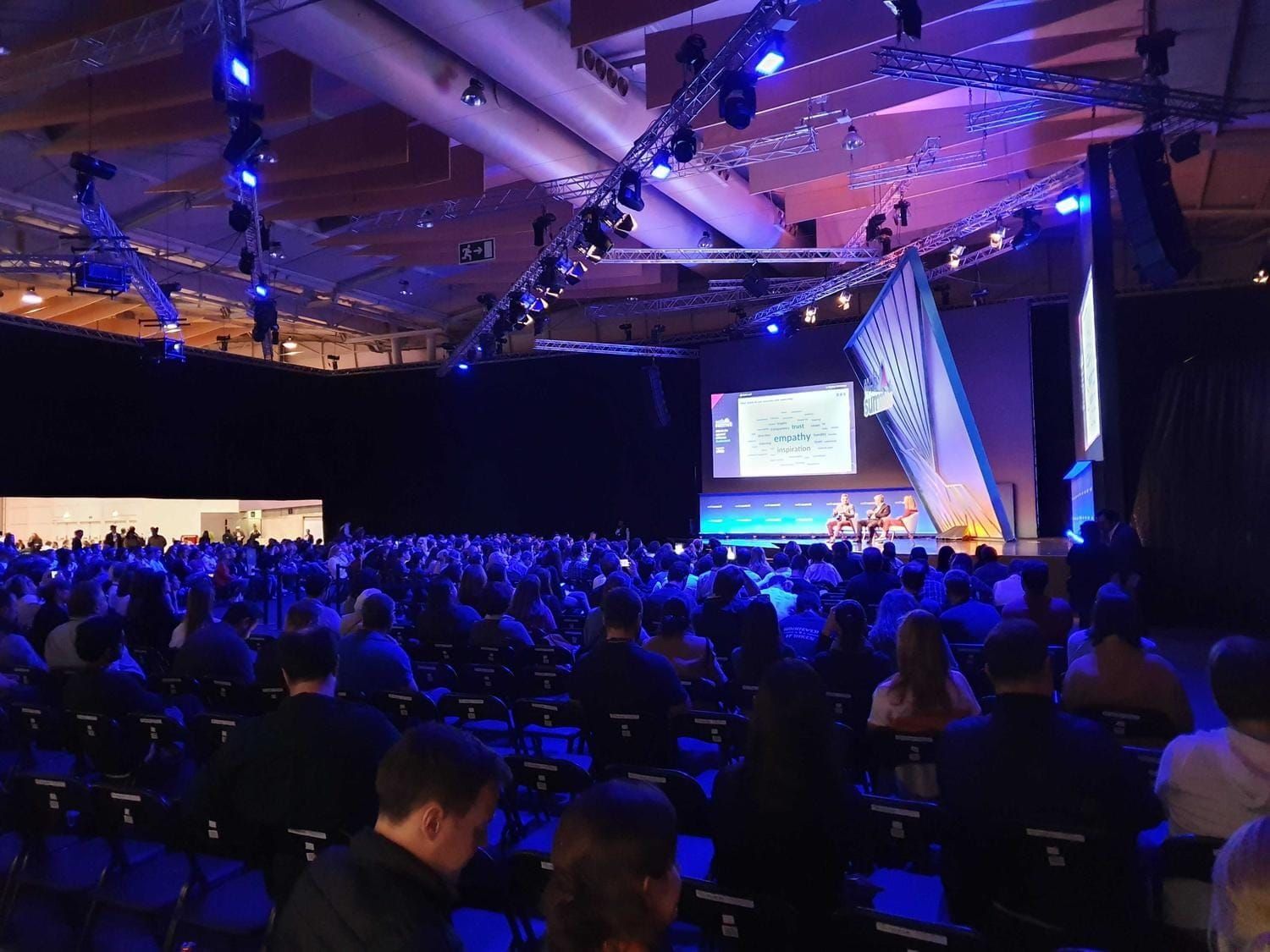 All participants have a QR code on their badge. After talking to anybody, just scan his QR with an app and send him a "Hi!"— that would help you to keep in touch. Probably, this is the first event that is free of business cards. Forget about carrying kilos of carton and remembering who's card it actually is: just scan the badge and continue the negotiations in the application chat.
5. Feel the rhythm of the Night Summit
After a day in the fields, Night Summit begins. Every evening all participants go to the best party locations. Streets are closed, with access only for people with WS badges. It's an enormous networking event under the dark sky and an awesome opportunity to build business relations informally. We have to admit that it is not so easy—the amount of people is very large, and as a result, everybody is grouping and finding a lead becomes quite tough. To succeed, you need to be a networking shark.
Besides the official Night Summit, there are lots of side events sponsored by different companies and projects. In our opinion, most of them are not worth visiting—descriptions are brilliant, locations are interesting, but, frankly speaking, it is very hard to compete with the official one. Visiting a side event could be efficient only if you have a specific interest in it. If not, we believe that spending time at Night Summit is much more reasonable.
6. Be prepared for the crowd
The only negative thing I can mention is also the best one: the number of visitors.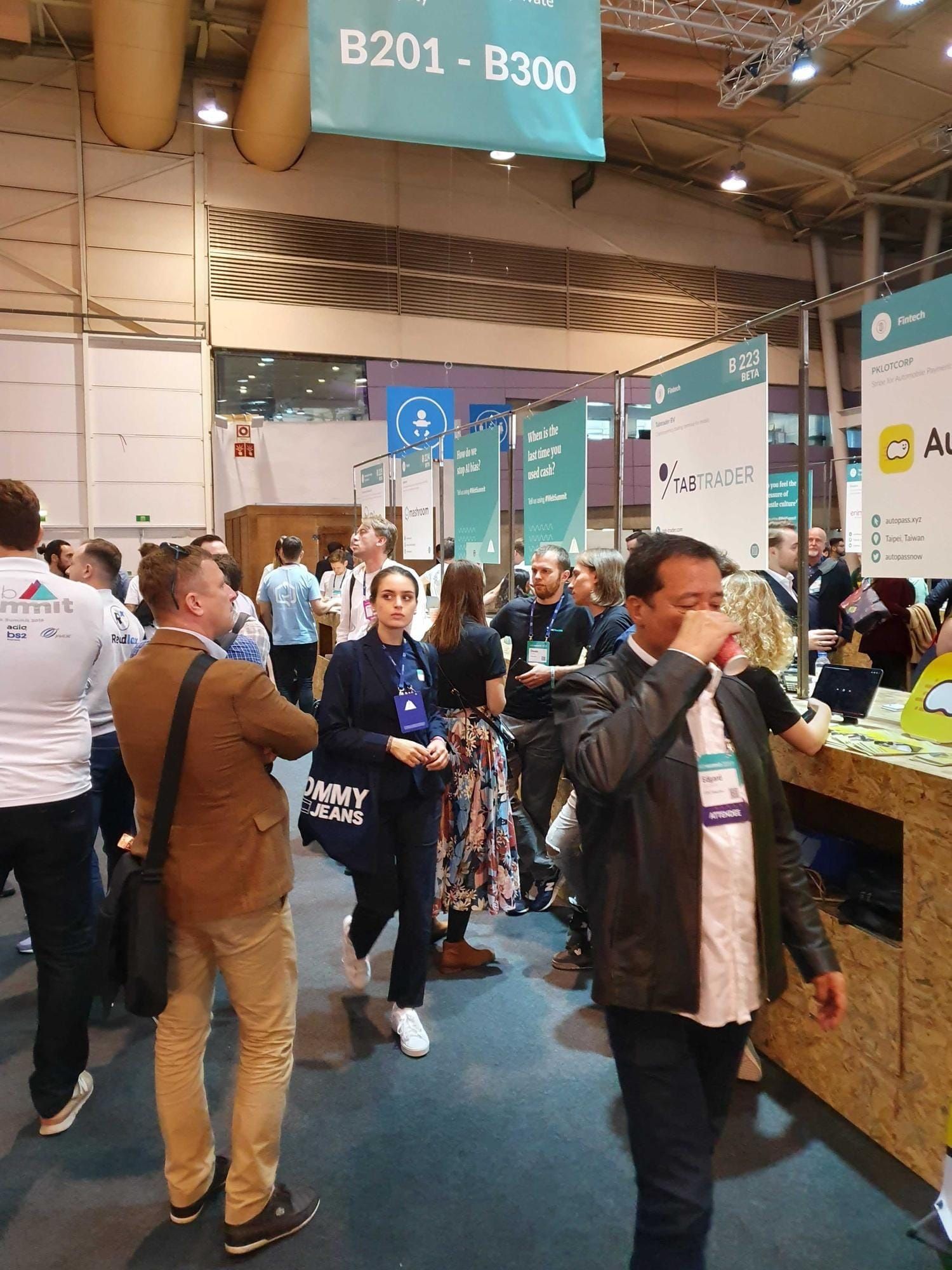 Be ready to spend a lot of time in lines of differing shape and size: to enter the location, drop off your bag, get a meal or get inside the stage zone. However, there are a few life hacks which can make life easier.
Don't forget to go through the registration at the airport just after landing in Lisbon. There is a huge tent with volunteers which can help you out with that. Registering directly at Summit could become a disaster—on the first day you may spend an hour or more in the line.

Use the "Fast Track" application for choosing and paying for your meal and just pick up your order in a specified place.

Come earlier or later than 10-10:30 AM or lose your priceless time waiting in line at the entrance.
Conclusion
Web Summit is not a regular IT conference. It's a huge celebration. It's a time of gathering for the IT world. Everything is possible here. It's an awesome opportunity to open your mind, find out how different countries and cultures have their own individual ideas, approaches and views. It's a good opportunity to invest or find investments, a perfect way to build up your international network.
Keep in mind that this time can be spent efficiently only in synergy with good preparation and sufficient experience. If you are counting on this event as an instrument for business development, don't choose it as your first conference—train on smaller ones. Literally, train, because all the other events seem to be just training once you get to Web Summit.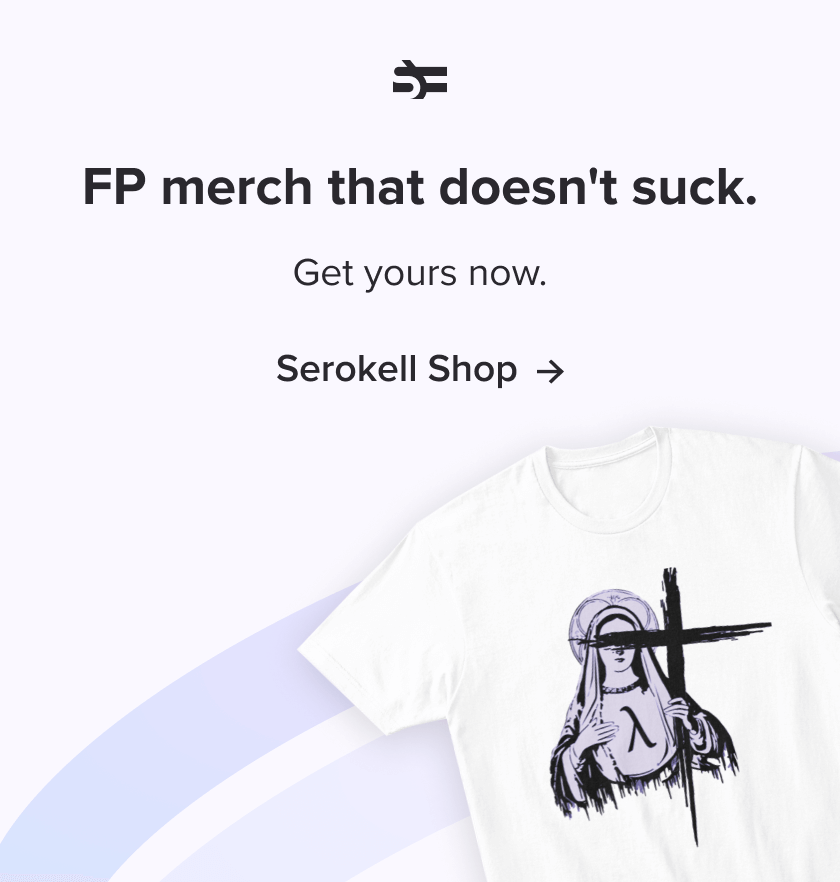 More from Serokell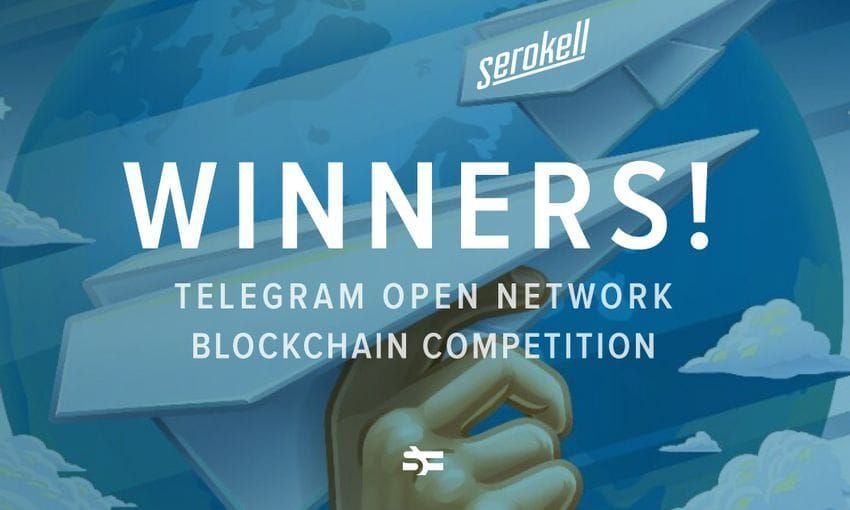 Serokell Takes First Place at TON Contest
The results of the TON smart contracts contest are out, and our team has got the largest cash award. In this article, we give a brief intro to our submission and talk about our experience during the contest.